Work
Definitions of Success
Creating provocative, ear-to-the-ground communications that solve problems, build value, and genuinely move people.
Contact Us
Integrated Branding
Methodology
Problem Solved. Beautifully.
Like we said, The Abbi Agency is designed to do one very specific thing very, very well: solve problems. To do that, we've created an operating structure that's fluid, nimble, and adaptive, one that allows us to seamlessly integrate vital expertise to meet whatever challenge might be at hand.
Think creative writers working hand-in-hand with back-end programmers. Think public relations strategists melding minds with a best-in-class SEO team. Think graphic designer gurus and social media savants joined in marketplace disruption.
Think of all the beautiful results we can achieve, together.
Travel & Tourism

Experts in the art & science of wanderlust.

Healthcare

Powering pioneering health brands

Government & Public Affairs

Passionate advocates of the greater good.

Development & Real Estate

Building community through understanding.

Technology

Empowering upstarts, underdogs & challengers.
Integrated Model

Brand Audit

Integrated Model

Research

Integrated Model

Discovery

Integrated Model

Brand Building

Integrated Model

Foundation

Integrated Model

Brand Development

Integrated Model

Launch and Feedback
ROI: PULSE CHECK
The majority of businesses go through the process of auditing their brand when they have a vested interest in making a change within their organization. Maybe they're rebranding, or refreshing their current look. This would be a perfect time to analyze your current brand and see where it has shifted since its inception.
services
Social Audit
Website & SEO Audit
Identity / Brand Positioning Audit
Past Performance Audit
Media Analysis (Tone, Messaging, Audience Reach)
ROI: THE DISH
Your brand touches every part of your business and every part of the consumer experience. Therefore, brand research must be ongoing to confirm that your brand continually builds equity and gains value in consumers'minds. There isn't a place on your company's balance sheet for brand value but it's a powerful business asset that deserves to be prioritized and researched on an ongoing basis.
services
Focus Groups
Interviews
Surveys
Content Analysis
Community Forums
ROI: THE PLAN
While the brand audit results in an informed point-of-view towards your brand and the research provides the raw data, the discovery phase generates a strategic roadmap towards articulating your brand's defining value proposition.

During this phase, the unique motivators and defining characteristics of target personas are hashed out, as is the specific messaging that resonates with each. During the discovery phase, we'll also identify your competition and how your brand stacks up.

services
Marketing Plan (Media Strategy, Digital Marketing Strategy)
Overall Strategy
SWOT Analysis
Persona Development
Messaging
Competitive Audit
Strategic Involvement from Each Department
ROI: THE HEAD & THE HEART
Effective brand positioning begins with determining the existential reasons behind your brand. Only when your brand's "why" is defined, can you hope to truly win both the hearts and minds of audiences. With a unique balance of emotional and functional capital, brand equity is strengthened while current and future brand appeal is bolstered.
services
Brand Platform / Brand Board
ROI: THE FACE
During the foundation phase, the subtleties and nuances that uniquely define your brand's identity are assigned visual expression.

Standards are set to guide visual and messaging consistency across channels, including voice, tone, and internal and external communication guidelines.
services
Create Brand Identity
Mood Board / Visual Language (Social)
Brand Standards (Optional)
Content Development
ROI: FLESHING IT OUT
Much like Dr. Frankenstein pulling the lever, brand development electrifies and animates your brand beast, preparing it for life beyond the castle walls.

From the development of assets such as a logo, brand identity standards, and execution parameters that will express your brand's story in the best possible way, we tighten the bolts and sew up the scars so that your monster can be unleashed upon the marketplace, with a daisy in its hand.

services
Corporate Collateral
Website
Campaign Buildout
Setting Up Social Sites
Photo & Video Shoots
ROI: INTO THE WILD
Spoon-fed by data, strategy, and blessed with an authentic and original identity, your brand has the strength and poise necessary to step out into the world.

At this stage, many agencies wash their hands clean and turn the chapter. For The Abbi Agency, this marks the beginning of a cyclical process where evaluation is constantly used to inform, inspire, refine, and enhance the overarching brand strategy.
Oohs and Aahs
And the Winner Is…
Feathers in Our Cap
Rounds of Applause
We already know that our team is absolutely indomitable, but it's nice to have awards we can point to when we say it. Check out some of the accolades we've won for setting the industry ablaze.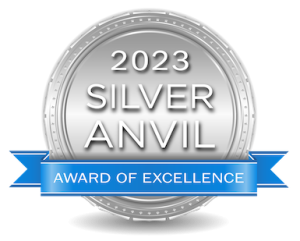 PRSA Anvil Award
Integrated Communications, Government, 2023 - Nevada Health Link Open Enrollment Campaign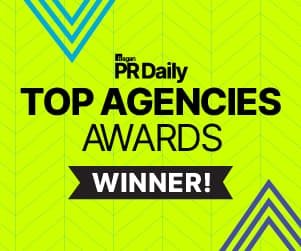 PR Daily's Top Agencies Awards
Small Agency, 2023

Nevada Business Women to Watch
Abbi Whitaker, 2023

Hermes Creative Awards
Platinum, Web Design, 9DOTARTS, 2022 Gold, Web Design/Creative, Edgewood, 2022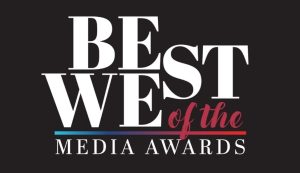 Advertising Agency of the Year
2022, AAF Best of the West Media Awards, American Advertising Federation (AAF)

Gold Midsize Agency of the Year
2022, Bulldog Awards
Clients
THE COMPANY WE KEEP
Collaborators, innovators, movers, shakers, mischief-makers, independent thinkers of all kinds from businesses big and small. These are the type of folks we love to work with. The ones who want be part of our team and have us be part of theirs.