Google
The answer this search engine needed
Services
Public Relations
Community Relations
Stakeholder Relations
A groundbreaking that broke new ground
The ceremonial announcement of one of the world's leading tech companies commencing construction in one's state would typically be cause for unabashed good cheer. However, as Google made plans to celebrate the groundbreaking of a new data center in Henderson, Nevada, they were faced with a pervading sense of negativity regarding to the sizable incentive package the company had been granted by state officials. Here was a multi-billion-dollar corporation, the sentiment went, taking advantage of a state already strapped for resources.

Google needed to flip the script in a good-faith way that earned public support, but their limited staff presence in Nevada meant limited connections with statewide media. As a result, the company turned to The Abbi Agency to tell the story of all the good that Google was bringing to the state.
The Big Integrated Idea
For Google to win over Nevadans, it was incumbent that they first win over the press. Here, The Abbi Agency's trusted relationships throughout the state would prove to be a game-changer.
We chose to embargo the story of the groundbreaking with a non-partisan, statewide news outlet ensuring they would be the first to break the news. And to demonstrate the company's serious intent to further invest in Nevada, there was a second, secret angle to the story. Launched as part of the groundbreaking itself, the Google.org Impact Challenge (GIC) Nevada, a $1 million competition centered on economic opportunity and open to all Nevada nonprofits, was a surprising and undeniably positive facet to their groundbreaking narrative.
We extended invitations to a select list of media outlets, community and business leaders, and nonprofit executives while coordinating interviews for key members of Google's executive team.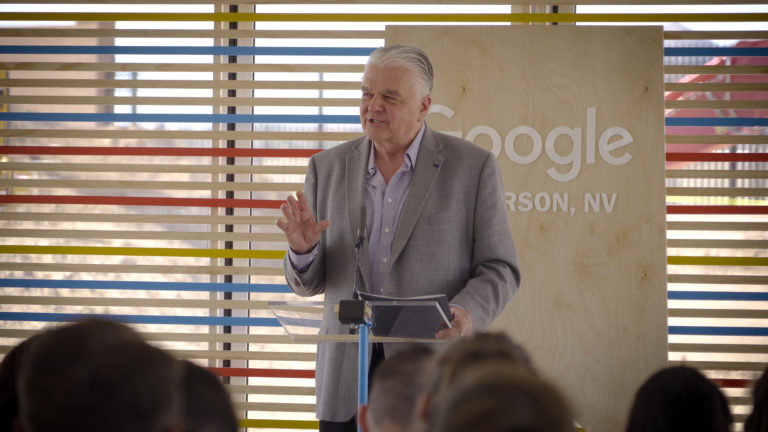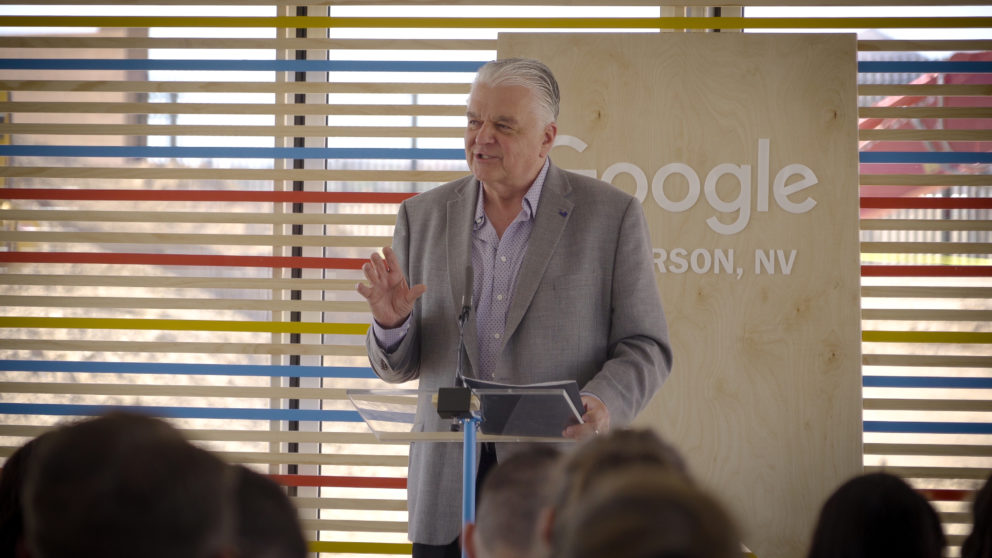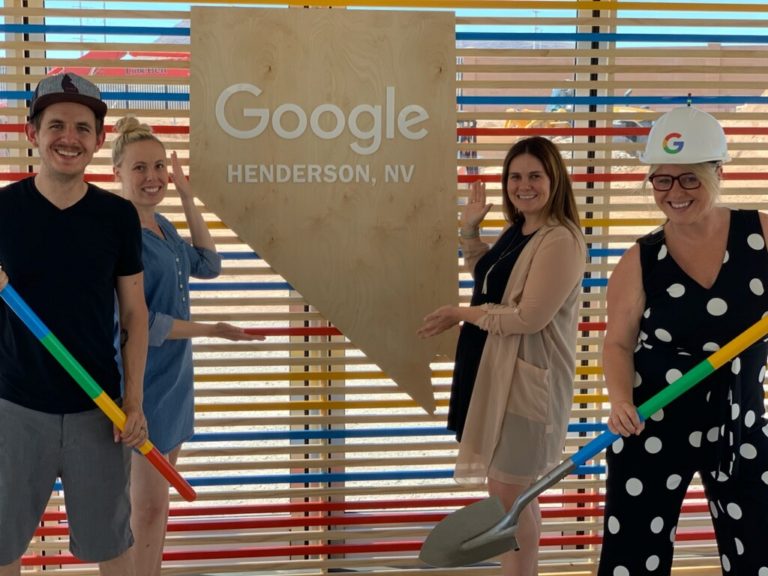 Timing was everything
Nevada's most prominent officials and valued media outlets attended the event, a reality that Google noted, "could not have been done without The Abbi Agency's help and clear knowledge of the state."

Media relations resulted in 96 placements, including two print articles, 37 online articles, 50 broadcast stories, seven radio stories, and more than 453 shares on social media.

Additionally, Google has noted that as a result of connections created through the event, they are interested in exploring options for the development of a larger presence in Nevada.