Services
Creative Concepting
Media Buying
We'll Put a Spell on You
Discover Kalispell tasked The Abbi Agency with creating and launching a destination campaign amongst the uncertainty of the COVID-19 pandemic. The campaign would center on the essence of Kalispell while promoting travel, once it's safe to do so. It needed to capture travellers in the early planning stages of their trip, when the possibilities seem endless and picking a destination feels like the most important thing in the world. The tricky part would be making the campaign compelling enough that the target audience follows through with a complete trip itinerary. 
It would've been easy to launch a surface-level campaign, but The Abbi Agency took a deep dive into Kalispell's brand guidebook for strategic planning, and also embarked upon an immersion trip for asset collection and getting a feel for the destination. These steps provided the foundation for a deep understanding of Kalispell's brand pillars and messaging, allowing The Abbi Agency to easily align them with the overarching campaign.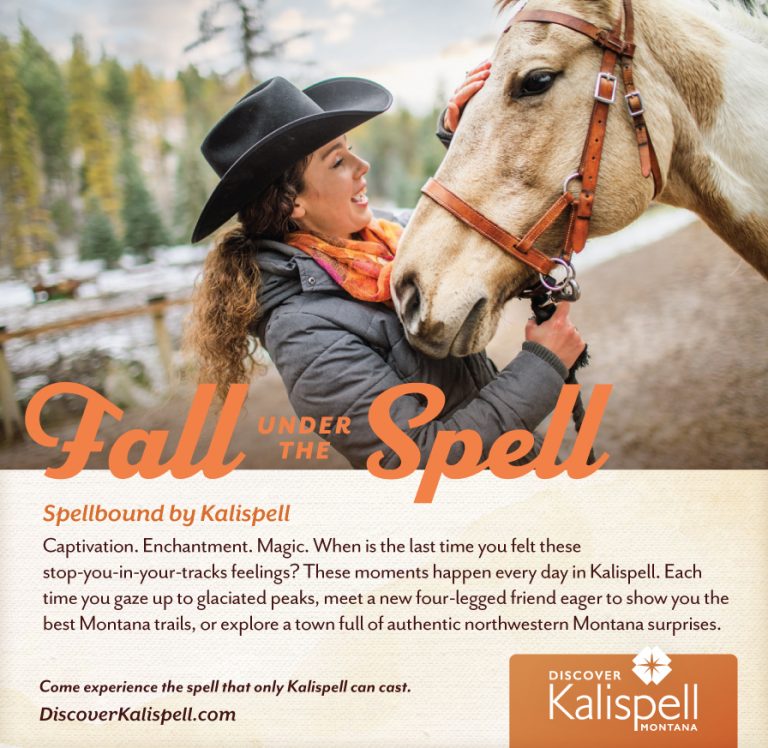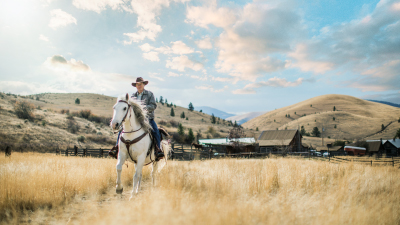 The Big Integrated Idea
The Abbi Agency concepted and developed Fall Under the Spell, a seasonal campaign that captures the magic of Kalispell, Montana. The Abbi Agency launched the campaign in Fall of 2020, aligning perfectly with the campaign's feeling of reflection, connection and introspection that inspires travellers to fall under the spell of travel's most meaningful moments. Kalispell, especially the autumn months, captivates and invites visitors to become spellbound by a destination that delivers those spectacular cool weather adventures and allows them to immerse themselves in the moment. The phrasing of the campaign simultaneously calls out the Fall season while focusing on the unique spirit of Kalispell that enthralls travellers and puts them under its spell. We launched the campaign and collaborated with Discover Kalispell's content team in order to curate content within their social channels that ties in the campaign's messaging, leading to the #FallUnderTheSpell hashtag.
Our Impact
With the new campaign creative, CTR was 5.74%, and conversions jumped from 1.1% to  2.48%. KPIs were three times greater on average for display and social, e.g. for social it was $0.07, down from $1.99.