Edgewood Tahoe Resort
Picking Up the Pieces of COVID
Services
Creative
Graphic Design
Social Media
How The Abbi Agency Puzzled Out Edgewood Tahoe's Quarantine Messaging
Like many businesses, Edgewood Tahoe Resort was required to shut their doors for a short period of time during the first few months of COVID-19. Unlike other businesses that were able to sell their product remotely, Edgewood Tahoe had to ensure that the property was top of mind for their customers until they were able to return, while simultaneously promoting the region in a responsible way. Messaging needed to remain tactful while maintaining the elegance and charm that Edgewood Tahoe is known for.
On top of traditional social media marketing tactics, The Abbi Agency decided the best way to bring the property to their audience during quarantine would be the promotion of an Edgewood Tahoe jigsaw puzzle giveaway. Followers would get the chance to win one of several puzzles featuring an aerial image of Edgewood Tahoe.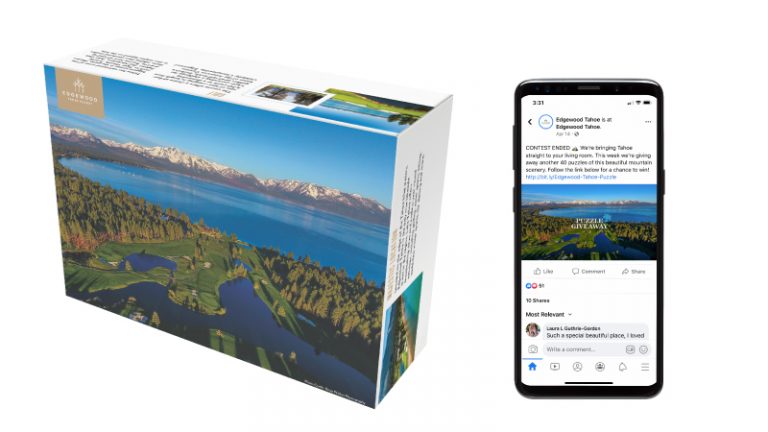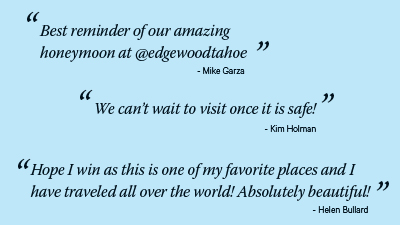 The Big Integrated Idea
The puzzle contest was promoted across all of Edgewood Tahoe's social media platforms, linking to a contest landing page where users submitted email addresses and personal information. Posts for the puzzle were promoted via Facebook ads manager and targeted to Edgewood Tahoe's personas.
Our Impact
The goal for the campaign was to stay top of mind with global customers during the shutdown. Over the two-week campaign period the contest received 1,000 entries, which was 50% higher than the resort had expected. Social media metrics were also favorable with a combined 42,929 impressions and 3,269 engagements across channels – all with a minimal boosting budget of less than $100. 
The sentiment for the campaign was incredibly high, with glowing comments (94 total) on social media. Edgewood Tahoe was able to open for their summer season and was welcomed with a nearly full occupancy rate. The campaign kept the sentiment and positive awareness of the property high while also contributing to the success of the property's reopening.