RENO LAND INC.
The New Park Lane: Showcasing Reno Resiliency
Services
Public Relations
Social Media
Government Affairs
Unveiling the post-recession
revival of a landmark property
Like many cities, Reno, Nevada was hit hard by the economic downturn of the early 2000s. Property values had plummeted, countless construction projects had been scuttled, and skepticism dominated both the press cycle and public discourse.
Enter Reno Land Inc., a proven regional developer who, despite lingering cynicism about the market's viability, had an ambitious and strategic plan to revitalize the historic site of Park Lane Shopping Center as a master-planned, mixed-use development. Located just blocks from downtown and bordering the burgeoning new Midtown District, this long-vacant property, had, over the years, been the proposed location of several highly publicized projects that never came to fruition.
The challenge laid before us was that of introducing RLI's plans to the Reno City Council and local press in a way that transcended pervading pessimism, restored faith in the development market, and gave the community something meaningful to rally around.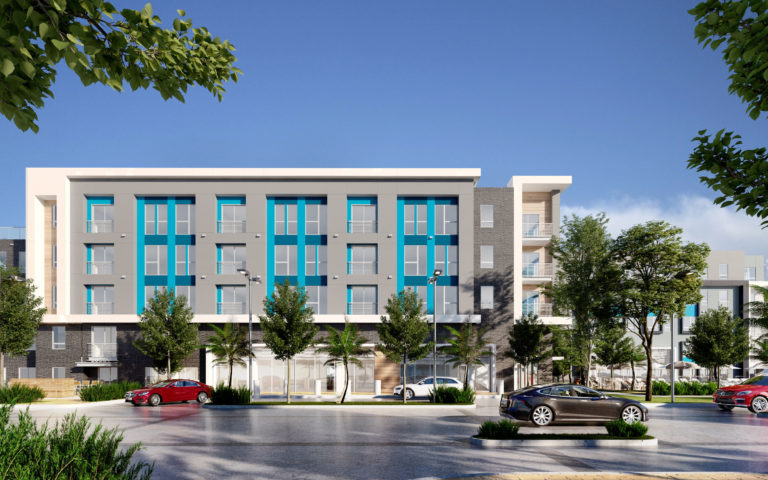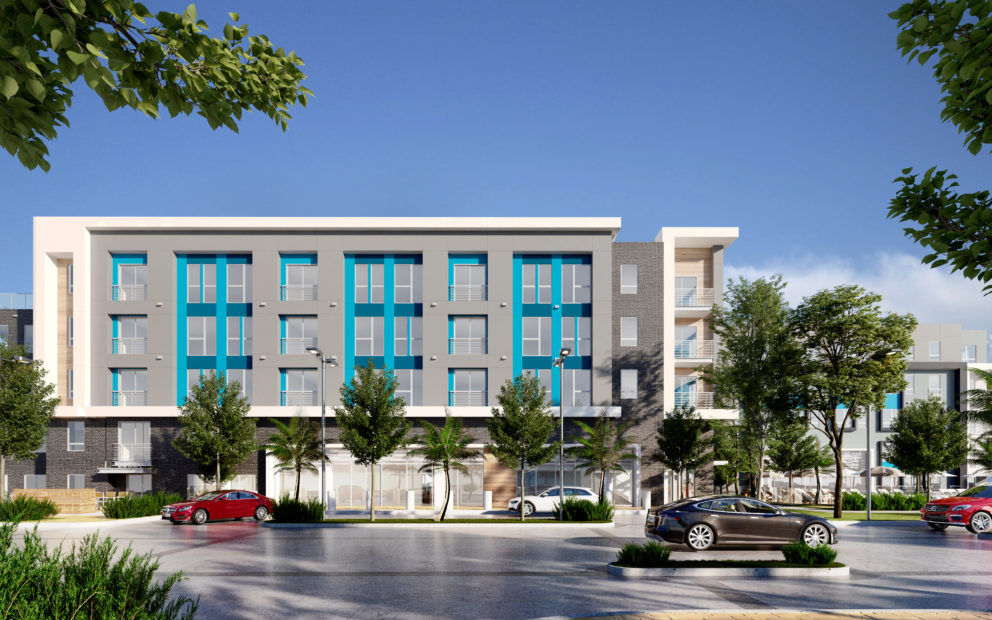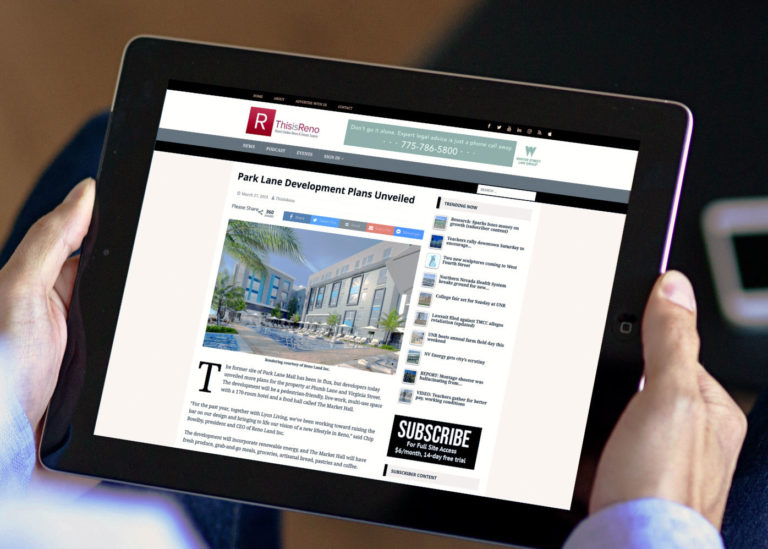 The Big Integrated Idea
With our signature brand of optimism, commitment to radical transparency, and keen local insight, we helped RLI craft a presentation to the City Council that contrasted a painstakingly responsible vision for the project against the industry's footloose practices of the recent past. The new Park Lane would be an energizing community asset, an answer to the area's housing shortage, something, at long last, to be celebrated.
The Abbi Agency devised a two-fold media relations strategy to promote awareness through regional and local earned media placements and ensure clear paths of communication between the developer, city officials, and the public.
We created a media kit featuring quotes from key executives, never-before-seen renderings of the reimagined site, and highlights of RLI's successful track record and financial stability. Also included were contextual information about the state of Reno housing market, key messaging on construction timelines, potential resident move-in dates, and details about potential retail and restaurant tenants.
Finally, we created a teaser email inviting the media to the City Council meeting during which RLI would make their pitch, thus bringing the press and local government together for a shared reveal of this inspired development in Reno's history.
Devastated by Recession, This Nevada City is Back On Top of The World.

— Steve McLinden, ICSC
The story of Reno on the rise
Thanks to our authentic approach to disseminating relevant information and actively involving all parties, RLI and the Park Lane project were received with overwhelming positivity.
Our cohesive narrative and carefully-curated materials allowed journalists to file accurate and compelling stories that yielded 14 local placements, including a front-page spread in the Reno Gazette-Journal (RGJ), followed by a leading story in the RGJ Sunday business section.
We even secured one national placement that ran under the headline, "Devastated by Recession, This Nevada City is Back On Top of The World."