More than a Press Release: The 411 on Creating a Public Relations Strategy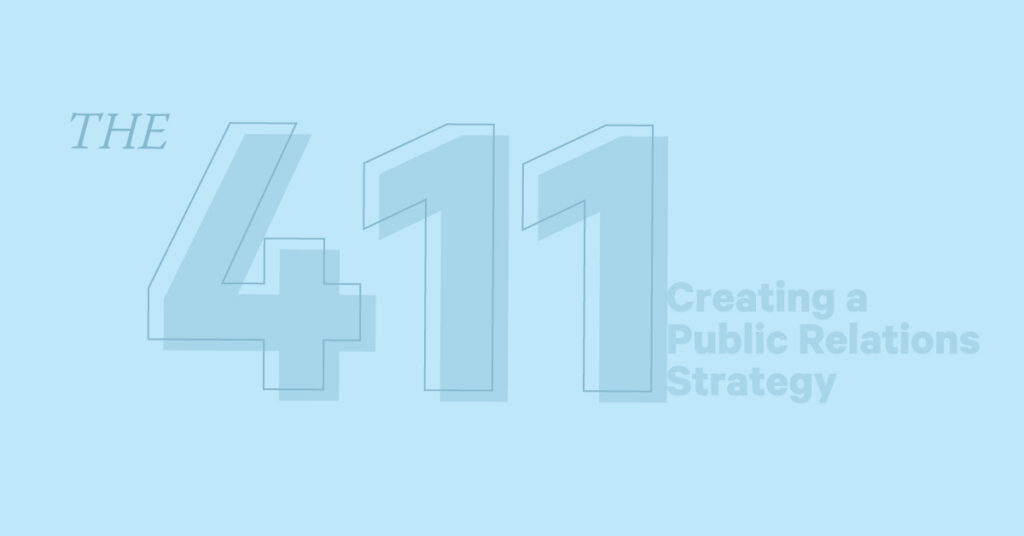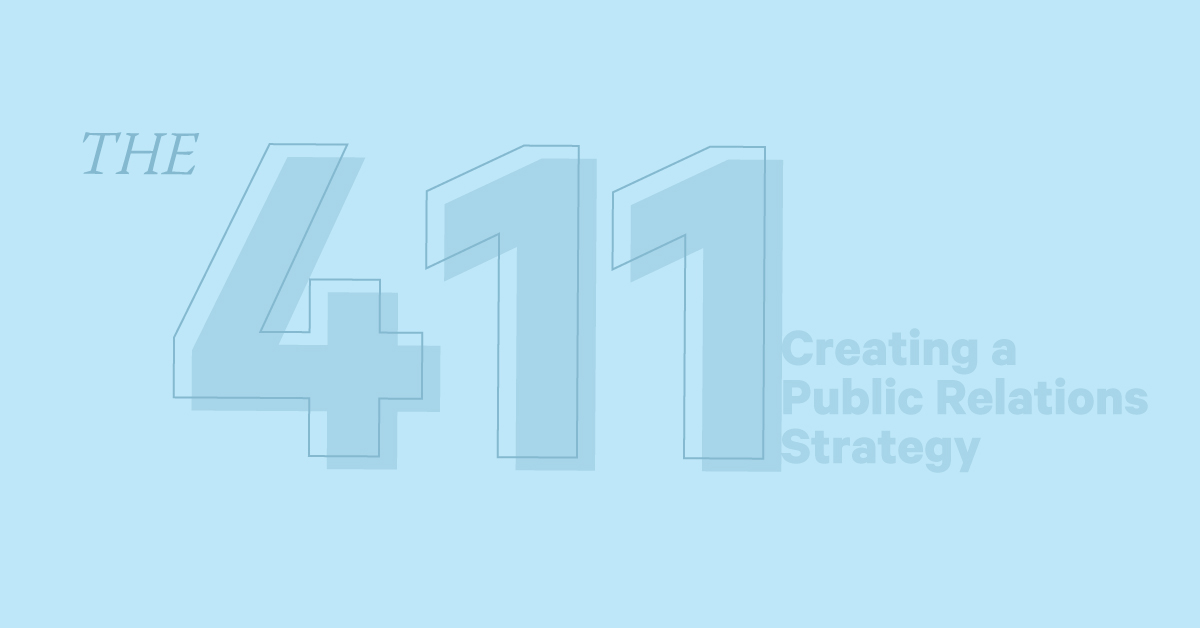 Public relations is often a misinterpreted element of a brand's marketing mix — for many brands, press release distribution represents the beginning and end of their earned media efforts. While this way of thinking may suffice for some, we disagree with this notion and refuse to serve as a "press release factory" for our clients. Instead, we spearhead award-winning public relations campaigns that have performance-driven results for our clients.
By no means does this imply that we're writing off the traditional press release. We believe it is still alive and well, and can be used as long as there is a strategy for it. Gone are the days of what industry insiders call "spray and pray" – sending untargeted press releases to a wide range of outlets. If that sounds like your public relations strategy, we highly recommend working with a professional to optimize your press release to get the most leverage from your efforts.
Public relations is such a broad term— the theory in practice has always been about telling your brand's story to increase awareness and improve reputation. However, there is no cookie-cutter way to implement this way of thinking. Your public relations strategy will be unique because it should be driven by your businesses' marketing goals. Side note: make sure that you're investing the time and resources into a performance-driven campaign (more on this below).
Public relations spans an array of strategies and tactics to help you reach your audience in an authentic way. Tactics we've engaged in for our clients include:
Traditional earned media stories.
Influencer partnerships.
Large-scale events.
Community forums.
High-profile speaking engagements.
Expert commentary and point of view.
In today's digital age, consumers receive ads for anything and everything their hearts desire and, sometimes, for what their hearts didn't even know they desired. As a consumer, there is no rhyme or reason for why you're being served ads from device to device without any consideration of "personal space."
Because of this, people have grown more selective about the content they choose to consume, the events they choose to attend and the topics they choose to become active in.
Is this a topic I'm interested in learning more about? Is this something I am passionate about? Does this even relate to me? These are the questions they're subconsciously asking themselves as they sift through the growing volume of content they consume on a daily basis.
That's why a carefully crafted strategic public relations plan is such a critical part of any marketing mix.  This approach will help you reach your target audience where they are choosing to consume information.
At The Abbi Agency, we prefer to work in an integrated fashion where marketing and public relations support each other to reach consumers at every touchpoint of their buyer's journey.
While marketing is the paid and/or owned strategy of a business model, public relations is the earned strategy that helps validate consumer sentiment in a more authentic way, such as a feature story in a publication that your target audience reads, or a tweet from a business owner who endorses your product or service.
It wasn't too long ago that public relations was considered to be a top-of-the-funnel influence–a way of providing a consumer with broad information about your company. While this exposure remains important, reporting on the number of placements your brand received throughout a campaign cycle does not show you what actions people took from reading your article.
Today, technology allows us to see how our public relations strategies impact the metrics aligned with the lower part of the marketing funnel–measurable elements such as website traffic, bookings, purchases, etc. These metrics are very important when evaluating the ROI of your marketing campaign.
Not to brag (OK, a little), but we at The Abbi Agency have been recognized for our chops in using a digital-first approach to our campaigns, delivering trackable and measurable for clients. You can learn more about our work for Visit Carmel in this digital-first strategy case study, published by Cision, owner of major PR distribution sites such as PRNewswire, PRWeb and HARO ("Help a Reporter Out," where journalists can connect with expert sources).
So remember: Public relations today is more than just sending out a press release and hoping for the best. By defining your objectives, key messages and benchmarks and using technology for distribution, monitoring and reporting, you too can set yourself up for performance-driven public relations results. 
Related Posts