Three Ways to Approach Healthcare PR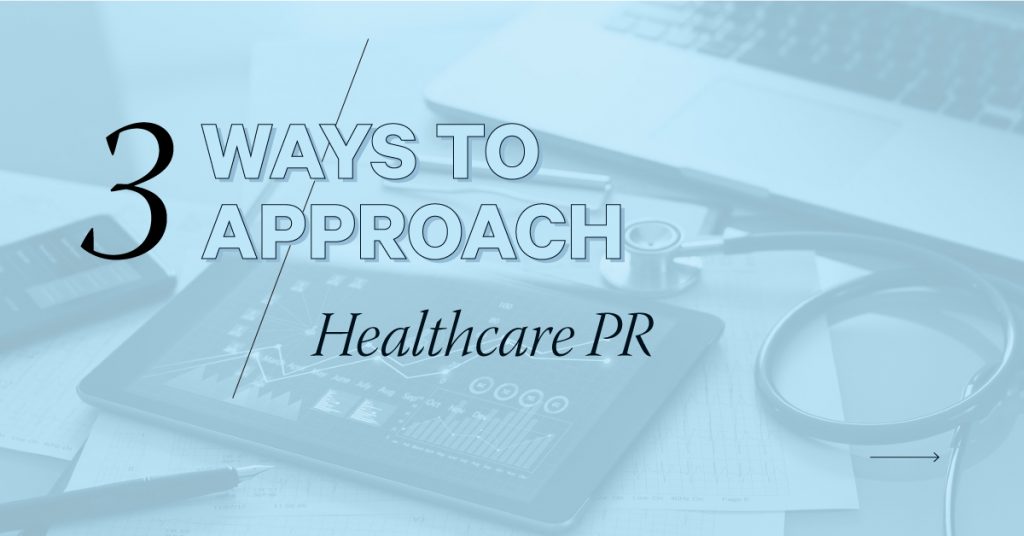 The healthcare industry speaks its own special language. One that often doesn't translate very well into the wider world. That's where we come in. We know how to illuminate work in the healthcare sector and make it resonate on a human level — to the people whose lives they are touching or whose lives they are hoping to make a difference in. We know how to translate medical/scientific speech into relatable subject matter. We know how to position medical staff as industry experts and/or advocates. We know how to use data to make a point for change or transparency. And, we also know how to leverage trends to contribute expert commentary. Whether it's a national health crisis, product awareness, access to healthcare, or some other challenge yet to be faced, we know the most effective path to success is creating relatable news moments to uplift the brands we work with.
To illustrate how we best work with the healthcare industry, we've provided three ways in which we approach PR to position brands in the media landscape.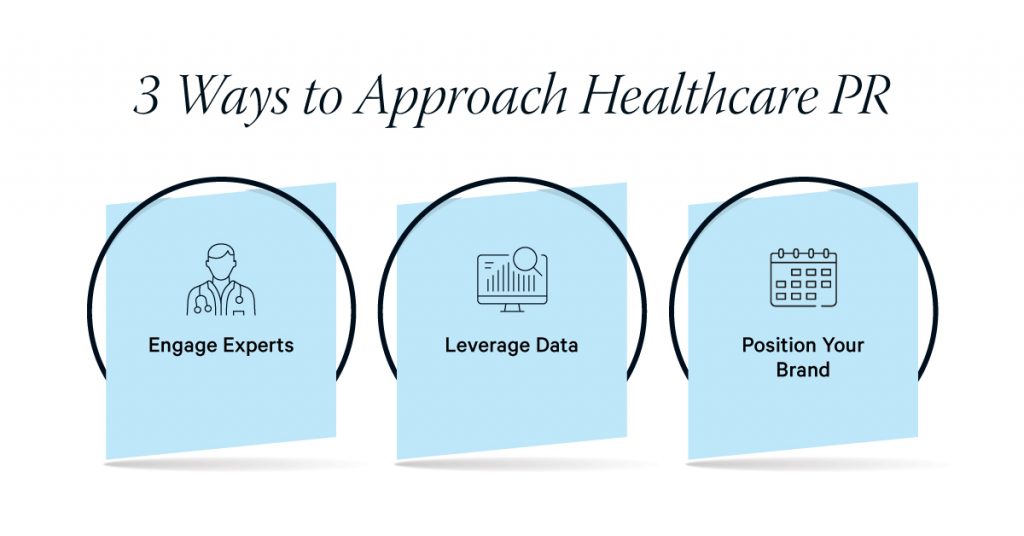 We Engage Experts
It's no secret that journalists covering a healthcare issue or story from wellness to heart disease want to speak to an expert. And no, that does not mean your CEO. It means someone in the healthcare industry that has credentials. While the credentials required will depend on the story being told, journalists will often be explicit about who they want to speak to, whether an infectious disease doctor or a radiologist.
We can work with you to understand what credentialed experts you already have on your bench, their unique point of view and what topics each are comfortable speaking to. This process ensures that they can speak to messaging that lines up with your communications goals for the company, so that you can best utilize them for appropriate expert positioning opportunities.
We Leverage Data
Data and statistics can add the necessary validation to your media materials. In healthcare, numbers show results and tell a greater story than words alone. Reputable medical facilities and clinicians as well as consumers are looking for transparency. Data points provide this.
Beyond garnering facts from your company's research or Google Trends, we use several resources to help cultivate great data for your media relations efforts. Those include:
We Position Your Brand
There is a plethora of national health observance days, weeks, and months that bring awareness to a specific healthcare topic. And, this might be just what you need to get media attention around a more niche or targetted topic.
We leverage the health observance calendar to position your brand as the topic expert. The best way to do this is by providing actionable tips and insights into why the information should be shared. A few of our favorite topics include:
National Stress Awareness Day
Eating Disorder Awareness Week
Maternal Mental Health
We also use what's being covered in the news media and the time of year as an advantage for sharing information that deserves a newsworthy moment and position correctly.
—
As you can see, these are just a few of the many ways The Abbi Agency approaches PR for the healthcare industry. Our skillset goes beyond these three examples. To learn more about our strategic approach to public relations, click here.
Related Posts