FUN, FREE THINGS YOU CAN DO WHILE IN QUARANTINE – A GUIDE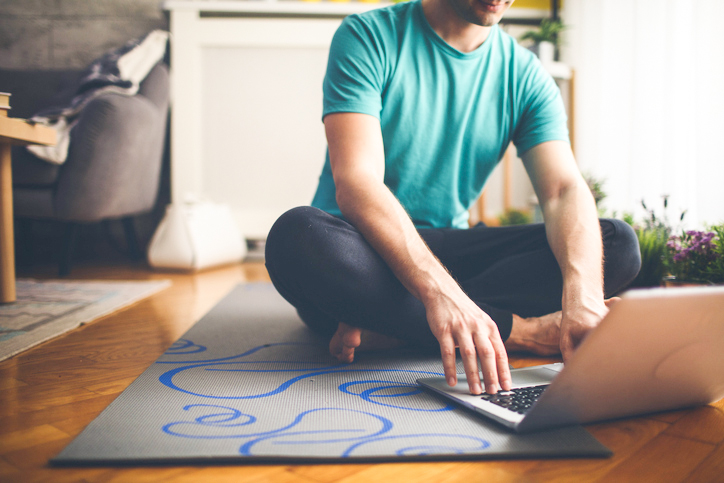 Over the course of a week, life in America—and around the world—has changed dramatically. As incidents of COVID-19 infection appear to be (for the moment) on the rise in the United States, municipal, state and federal governments are directing all but the most "essential" businesses to stop operating in high-contact modes with the public. This means that, for the good of everybody's health, our weekend trips to the many, many public places we love (like parks, restaurants, libraries and, yes, bars) have come to a halt.

While we might not be able to enjoy a tall one at the pub or brunch with our friends, there are still plenty of things we can do to enjoy ourselves—which is important to maintaining good mental health. Since all of us at The Abbi Agency care about you and want you to be as well as possible during this understandably challenging time, we've put together this list of free things you can take advantage of online to help keep you connected, creative, engaged and (we hope) happy. Check it out below.


Have you been meaning to catch up on some reading for leisure? Are you looking to pick up a new hobby, or start up a digital book club? If so, it's your lucky day. Scribd is now offering a risk-free 30-day trial of its service, which grants you access to a vast library of books, poems, podcasts, magazines and audiobooks—including those released just days ago (editor's note: I'm listening to Kathy Reichs' Conspiracy of Bones as I write this). Sign up today and begin your adventure to faraway places and fascinating ideas right away.

Schools across the nation are closed, and nobody knows when exactly that will change. As educational institutions pivot to online learning with platforms like Google Classroom, parents may find that they're still having some difficult padding out their children's days with activities. Fortunately, Disney and NASA's Kennedy Space Center have linked up to provide children with interesting, engaging educational experiences conducted over Facebook Live on Mondays, Wednesday and Fridays around noon. In addition, parents can download worksheets and other learning materials to help their little ones stay occupied and engaged with topics in science, technology, engineering and mathematics. Similarly, Scholastic is offering a variety of distance-learning activities.

As new challenges emerge in our lives and times get tough, some may find themselves looking for a deeper meaning to all of this—and hoping for a light at the end of the proverbial tunnel. Yale University offers a course to help people through that journey courtesy of Professor Laurie Santos. The course, titled "The Science of Well Being", explored "misconceptions about happiness" and "the annoying features of the mind" toward building a new wellness activity into your life.

Similarly, over at Khan Academy, you can take ay number of free courses—including their free LSAT, MCAT, GRE and GMAT courses for those who are curious about furthering their education more formally.


Each night at 7:30 EST (4:30 PST), New York City's Metropolitan Opera will screen a high-definition showing of one of one opera per night on its website. Long-standing opera fans and newcomers alike can enjoy performances of shows like Lucia di Lammermoor, Carmen, Eugene Onegin and various others. If you'd like to learn as well as listen, VOX and Operamania offer free guides to initiate you into this gorgeous world of sonic artistry.

Whether you've been financially impacted by business closures or not, a lot of people are thinking about tightening their belt in the midst of the COVID-19 crisis. For some creatives, this means ending their subscription to a variety of services they rely on to do good business throughout the year. Adobe, the creators of industry-leading products like Photoshop, Illustrator, and Indesign, doesn't want you to hang up your creative ambitions just yet. For that reason, they're offering all subscribers 60 days of their full suite of services for free. Keep on creating—it's a great way to spend your free time indoors and, besides, now's not a bad time to start thinking about updating that portfolio.

World cup and general football (er… soccer) fans rejoice! FIFA is taking requests—and publishing—some of the greatest matches in the association's history for free on their Youtube channel. This is great news not only for sports history fans who want to buff up on their knowledge of football (soccer) history, but also for lay Americans who are ready to join the global community in enjoying one of the most popular sports in the world. No word on when we'll start calling soccer football and football… something else, though.

While we actually don't know what it is about fiddles that are so fit, we do know where you can find plenty of free fitness resources to keep your body, mind and spirit in fighting shape throughout this period of social distancing. This article features of gym chains around the nation that are live streaming workouts for you to follow along with, helping you to avoid the sedentary lifestyle. Staying in motion can help boost your endorphins, your energy levels and improve your immune system—all very important factors during this time when many of us will be spending the majority of our days sitting at home. In addition, some Nevada local fitness facilities like Stimulus Reno are live streaming workouts via Zoom on Mondays and Fridays. Let's get sweaty (within reason)!

That's all for now. Hopefully these options help you to keep in good spirits while you do your part to flatten the curve. Remember, we're all in this together as we work to overcome the ravages of this novel virus. Let's support each other, lighten the burden on our medical system, and #StayHomeForNevada so that we can all see one another again soon.

With Love,
Your Friends at The Abbi Agency

Related Posts