TAA Takes Home an Award of Excellence at the PRSA Silver Anvil Awards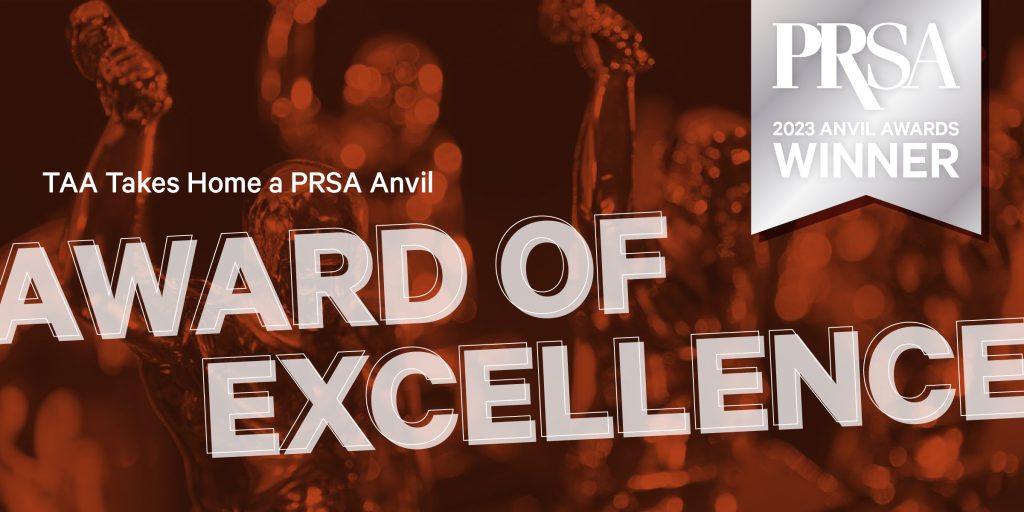 It's a bird, it's a plane, it's… a PRSA Silver Anvil Award! Not really sure how we got those mixed up, but regardless— we couldn't be more excited to accept this extraordinary honor as the only Nevada-based agency recognized at this year's awards. The Public Relations Society of America's (PRSA) Silver Anvil Awards are considered to be the benchmark of high performance in PR, with awards only going to the absolute BEST strategic campaigns of the year. 
And the Winner Is…
For the second year in a row, the fearless TAA team curated and launched an integrated marketing campaign for Nevada Health Link, the state-based marketplace for affordable and quality health insurance in Nevada. With a central goal of getting more Nevadans enrolled in insurance, the campaign stretched across all of TAA's departments and service lines, with invaluable guidance and support from our partners Marketing for Change and Ericka Aviles Consulting.
As a result of the campaign, Nevada Health Link experienced its second-highest enrollment to date, enrolling over 96,000 Nevadans in health insurance. And that's not just a number to us— it's 96,000 of our friends, family, and neighbors who can sleep a little easier knowing that Nevada Health Link has their back.
Interested in learning more about how we made an impact through healthcare marketing? We don't blame you! Check out our Nevada Health Link case study for a deeper dive into what we did, and how we did it.
Related Posts