TAA Earns a Place on PR Daily's 2023 Top Agencies Award List!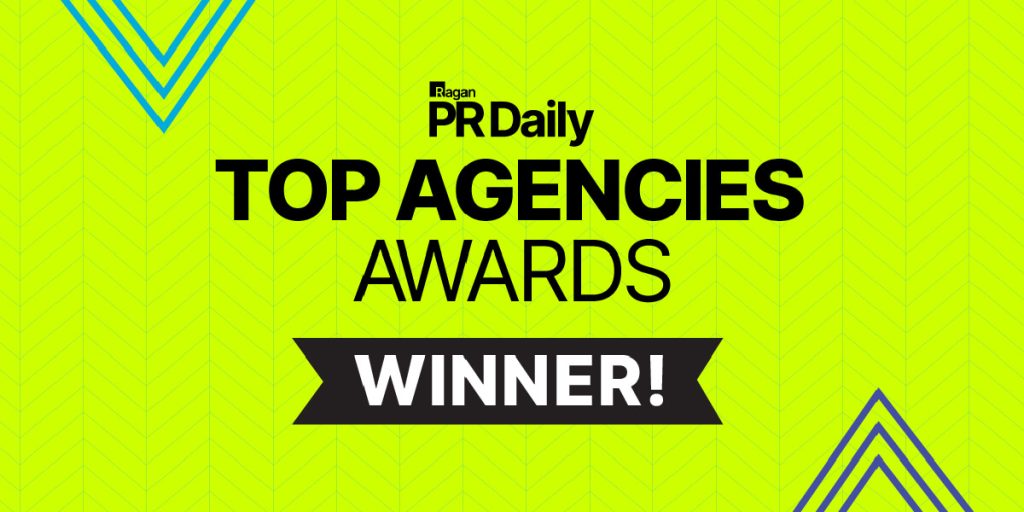 The Abbi Agency is so excited to announce that we've been named one of PR Daily's Top Agencies for 2023! We like to think this recognition is a testament to our commitment to excellence, innovation and delivering exceptional work as a top performance marketing agency to each and every one of our clients.
A little bit of background: PR Daily's Top Agencies Awards recognizes excellence in client service, strategic thinking, and creativity. Though we stood alongside fierce competition, TAA emerged as a standout in the Small Agency category, solidifying our place in the annals of performance marketing history.
To end our victory spiel, here are a few very kind words from the man behind the curtain— Brendan Gannon, Senior Marketing Manager for Awards Programs at PR Daily:
"This recognition is a testament to The Abbi Agency's dedication to pushing boundaries, driving meaningful impact, and delivering results that exceed expectations. It further reinforces the agency's commitment to excellence and positions it at the forefront of the industry."
And even more from TAA's fearless leader and CEO, THEE Abbi Whitaker:
"We are honored to be the only Nevada marketing agency named to PR Daily's 2023 Top Agencies Awards List. We strive to ensure all of our work is intentional, impactful and can stand the test of time in the communities we serve. As the only integrated marketing firm that's also a certified B corporation in the state of Nevada, we are proud to value our people and the planet over profit."
Thank you so much to PR Daily for this great honor— we promise to keep churning out work that inspires, excites, and truly moves people.
Related Posts