Travel Trends 2017: Experience, Empowerment and Immersion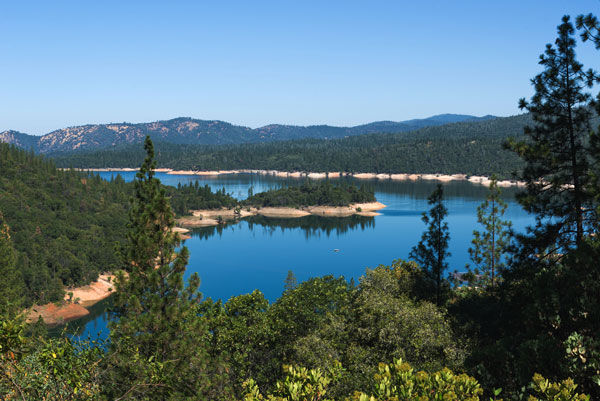 What is your motivation to travel?
Is it the curiosity of an untrodden destination, or a bucket-list check-off? Is it the need to unplug and reconnect with humanity? Is it the unsatisfied thirst for a new culture, a cozied-up bar stool at a local pub, or the dream of making ravioli from scratch? If your inner travel diva (or divo) screamed "YES!" to any of the above, then congratulations—you fit beautifully within the mega travel trends of 2017.
This year, more than ever, tourists are interested in experiential travel, authenticity, local interaction and wellness. The psychological disposition of each demographic dictates the message, and it's up to PR and marketing professionals, DMO's and travel brands to get [even more] creative.
Millennials (born 1980-2000)
As the largest living population to date at 75.4 million people, it's obvious that millennials dominate the travel industry They are experience-driven and search for integrated, packaged activities to document. With a deep curiosity about the world (especially Southeast Asia), the millennial traveler thrives for interaction with locals, hands-on activities and cultural education. With a "millennial see, millennial do" mentality, this group's travel decisions are highly influenced by videos and photos from people they trust. In fact, 76 percent choose travel locations based on friend recommendations.
→ Here's how you market to Millennials:
Work with travel bloggers: Host an influencer press trip and invite popular travel bloggers to experience your destination for a weekend. Millennials are highly persuaded by lifestyle photos and videos taken in action, not staged. According to PR News, influencers have become the new contributors, as they often connect with the millennial audience more than traditional travel publications.
Use Live Video: Live video platforms produce increased engagement and allow followers to get a taste of travel destinations and experiences before they arrive. Bring your audience into kitchen, on a stand-up-paddle tour of a lake, or a bike tour through a city.
Offer last minute discounts: Millennials are spontaneous, and highly influenced by last-minute, flash-deals. They are also more likely to spend money on experiences rather than physical items. Marketers can increase perceived value by offering integrated, packaged experiences. Try back-stage show passes, a one-on-one cooking demonstration with a local chef, or integrated itineraries featuring local eateries, hikes, hidden waterfalls, bars and underground clubs.
People in their 50s:
Millennials aren't the only group dominating the travel space. According to Skift 2017 Travel Mega Trends, travelers in their 50s are the next emerging travel demographic. They are connected to social media, influenced by their millennial-aged children, and have the financial means to build a budget-friendly trip. The recent empty-nesters might dig up their bucket-list for the first time in 15 years, and spend extra time planning the perfect itinerary. This group is both wise with spending, and curious and hip like younger generations. They own the world of "bleisure" travel, and often extend work vacations into personal vacations.
→ Here's how you market to people in their 50s:
Women: More women are jet-set on traveling alone, be it a business trip, a girls' trip, or an "escape-from-life, mamma-only-trip." That said, they also want to feel safe. Provide walking maps for self-guided tours, and recommend central places for a dose of culture and the feeling of camaraderie. Advertise community events, salsa lessons, and meet-ups where women feel uninhibited and empowered by other travelers.
Family Itineraries: Advertise shows, eateries, outdoor recreation and must-see attractions that offer something for every member of the family.
Food Tours: Culinary travel is trending in 2017, and people in their 50s have the money to spend on high-end dinners, whiskey tastings and off-beat bites. Create a top 10 list of must-try farm-to-table restaurants; or even better, offer farm tours and interactive cooking demos.
Trend Summary
Whether the following ideals are new or just redefined, travelers are looking for a deeper connection within the places they travel, full of authentic, hands-on experiences.
Wellness/Voluntourism: The desire to reconnect physically, spiritually and relationally with the world and new cultures.
Experiential Travel: The act of "doing," not seeing. Ditch the double-decker tour bus and pedal through back-country roads with a basket of farmer's market goodies and local bottle of wine.
Bleisure: Business + Leisure. Turn your business conference into a personal exploration trip. Bring your laptop to the margarita bar, and invite a colleague to "brainstorm" with. Marketers can paint stories of relaxation, views and bottomless bloody mary bars to make business travel enjoyable.
Food & Beverage: Experiencing culture plate by plate. With the expansion of microbreweries, distilleries, local eateries, international fusion, and hand-made everything, food is part of the experience.
These are just some ideas to consider as marketers plan their segmented outreach campaigns. For a more in-depth look at the data that informed some of my ideas, please check out these sources:
Forbes: "A Top Ten List of Travel Trends and Destinations"
Trekk Soft 2017 Tourism Trend Report
Travel market report: "Emerging Wellness and Travel Trends in 2017"
Related Posts