The TMCC Gift of Education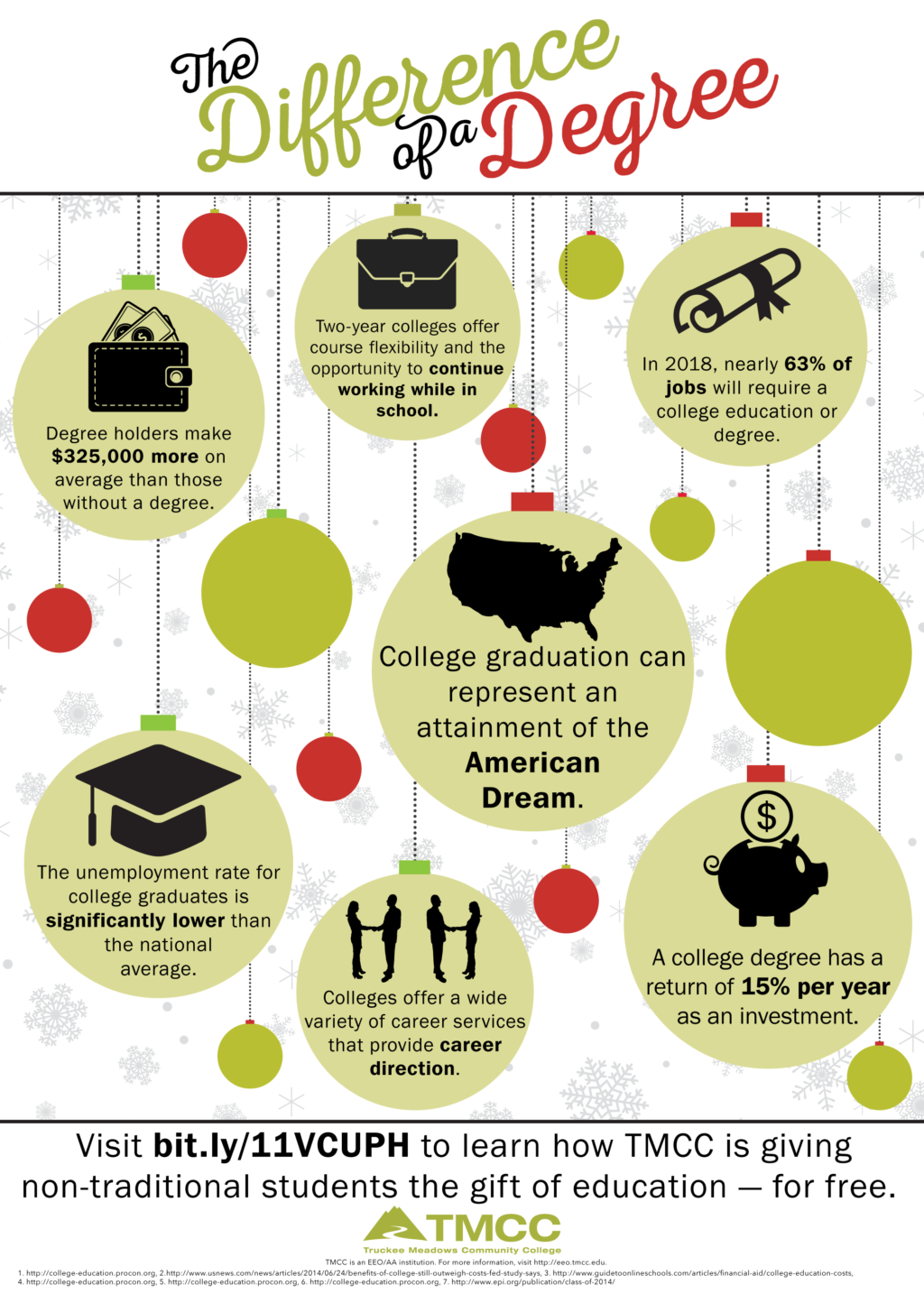 TMCC embodies the spirit of lifelong learning and gives non-traditional students (age 25 or older) a means to change their life through education. They're looking to award one new or returning student a scholarship for three free classes, a book stipend and an iPad. It's your chance to start off the new year by continuing or completing your educational journey.
Here's the link to the contest: http://bit.ly/11VCUPH.
Related Posts