The Abbi Agency acquires Jeremy Jensen Media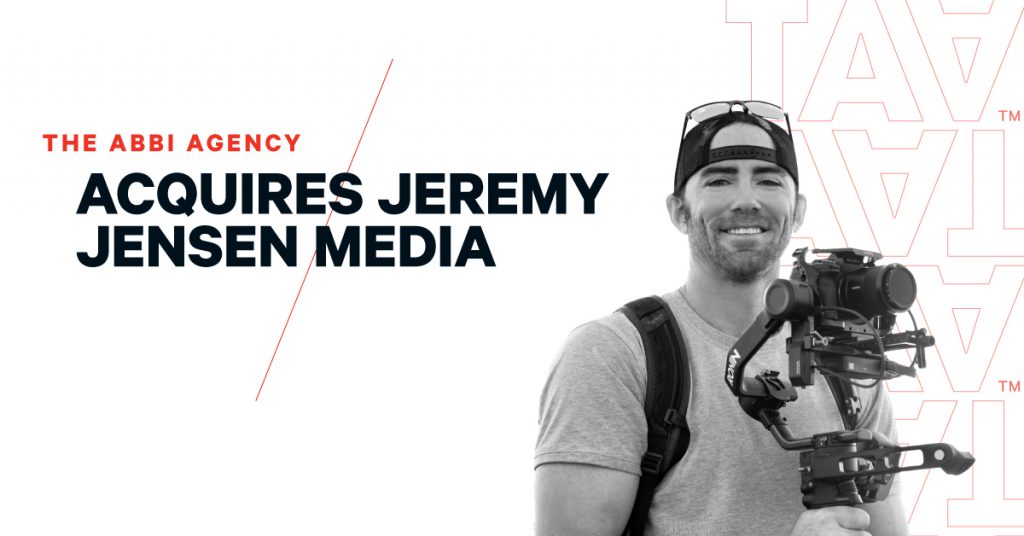 Acquisition strengthens client service and creative capabilities with dedicated in-house photography, video and multimedia
The Abbi Agency is pleased to announce the acquisition of Jeremy Jensen Media, a Reno Tahoe-based firm widely respected for its work in photography, video and multimedia.
"One of our agency goals has been to grow dedicated in-house talent to support the needs of our clients and provide truly integrated services across advertising creative, social media, content campaigns and more," said Abbi Whitaker, President and Founder of The Abbi Agency. "Jeremy Jensen Media has built an outstanding track record of highly creative, client-focused photography, video and multimedia projects. We are excited to elevate our service capabilities and expand on deliverables for the wide range of industries we serve."
"As we continue to scale operations across the state of Nevada and expand our team in Southern Nevada specifically, our leadership team identified a need to further service our clients with multimedia tactics," continued Connie Anderson, Chief Strategy Officerfor The Abbi Agency.
Jeremy Jensen, the founder of Jeremy Jensen Media, is excited to bring his talents to the team and find alignment in our strong commitment to social and environmental principles. As the first integrated marketing agency in Nevada to earn the prestigious B Corp certification, which is based on verified achievement of high standards, the partnership was a natural fit.
"Since I began my professional career, I have sought to align myself with clients who support important causes and conduct business in a meaningful way," Jensen said. "The Abbi Agency shares those beliefs. I am excited about working with a talented and diverse company that I'm sure will help me grow even further."
A native of Truckee who studied at the University of Nevada, Reno, Jensen directed a documentary and served as a photojournalist for the award-winning Moonshine Ink newspaper before launching Jeremy Jensen Media. He brings a portfolio of clients that include nonprofits, luxury real estate brands and community organizations.
Related Posts