Waiting for Nevada's Future? It's Already Here.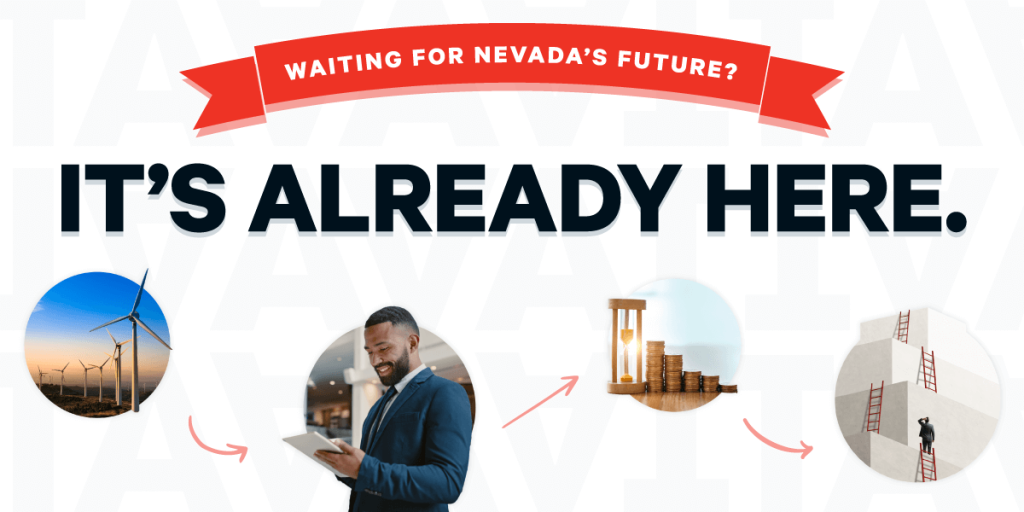 Like a flower unfolding during the early months of spring, Nevada's economic future is being revealed right before our eyes. From the clean energy transition to the innovation economy and the next generation of connected infrastructure — we're seeing Nevada mobilize our state's strengths to take full advantage of the historic opportunities in front of us. As a digital marketing agency whose mission is to build stronger and better communities through expert public affairs? You could say we're a little excited.
In this blog, we'll be looking at some of the ways Nevada is quickly becoming one of the country's hottest centers of economic opportunity, from tech companies setting up shop in the sprawling desert, to large investments in the Silver State's infrastructure. Let's get into it!
It can be difficult to make sense of historic changes while we're in the midst of them. That's why the Governor's Office of Economic Development recently commissioned a study of Nevada's economic future, and why we're here to give you its juiciest tidbits!
Analysts from SRI International, a famed nonprofit research institute at Menlo Park, California, worked their magic and came back with a deep, detailed look that emphasizes Nevada's growing position as a clean-energy leader, an emerging center of innovation, and a place where next-generation infrastructure can connect every economic opportunity throughout the state. This is high praise, and we think our state is more than up to the task of fostering every opportunity that comes its way.
And Nevada's future is taking shape already. The public hears in the media that Redwood Materials expects to land a $2 billion federal loan to finance its battery recycling campus east of Reno. With this facility, Redwood Materials will close the loop on production of electric batteries, allowing Nevada to play a leading role in creating energy independence for the United States. Talk about a shocking development!
Meanwhile, companies like Tesla and Panasonic already rely on advanced manufacturing technologies at their Northern Nevada Gigafactory to build batteries for an electric-powered future. Lithium mines are undergoing expansion and new development across the state to provide the raw materials for lithium-ion batteries. And Nevada's academic researchers and innovative entrepreneurs are developing the technologies and the products that will put the new energy economy into the hands of consumers world-wide.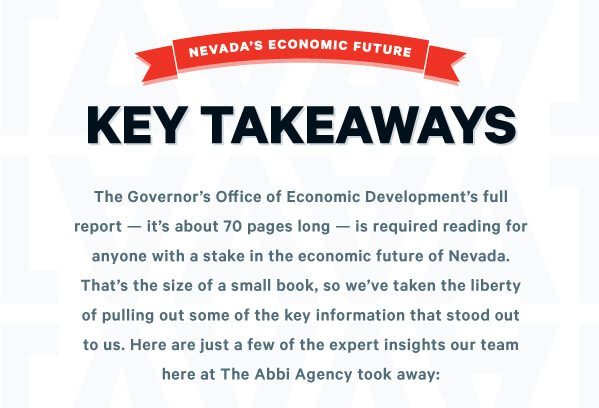 As Nevada transitions into this bright and bold new economic reality, the organizations that understand the economic future of the state and know how to assemble teams that deliver results in this new world are creating solid platforms for years of profitable growth. It is an exciting time where economic opportunity abounds throughout every region of Nevada — rural and urban, east and west, north and south. And now we have a roadmap that clearly leads the way.
The impassioned symphony of work that blooms when media relations, community engagement, partnerships, and strategic communications come together— that's what we live for. It takes a delicate hand to conduct this orchestra, but we like to think we've gotten pretty good at helping clients empower organizations and shape public perception on key issues. In this way we not only achieve mutual, career-defining goals, but also leave the community with irreplaceable knowledge.
Are you as excited as we are about the future of Nevada's economy? Let's chat about how our expert Public Affairs team advances your goals using thoughtful, strategic positioning, and maybe even brainstorm some ways we can make the most of everything our great state has to offer.
Fill out the form below to download the full infographic
Related Posts