The Abbi Agency is Proud Partners With Visit Carmel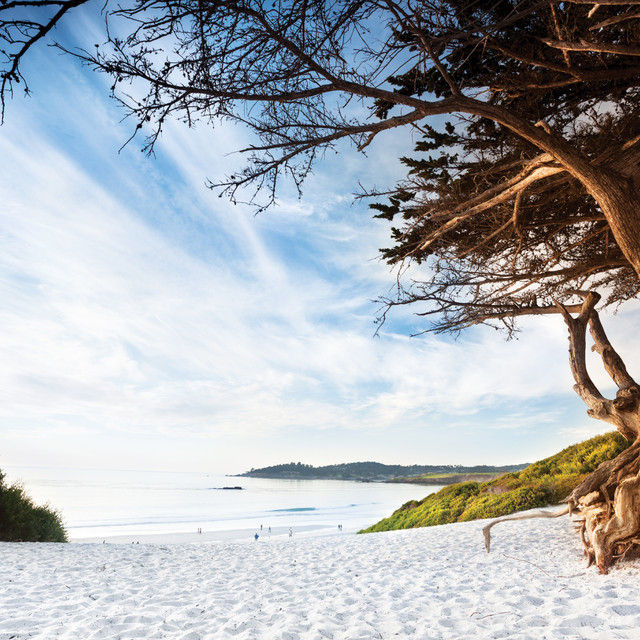 RENO, Nev. (Dec. 18, 2017)—The Abbi Agency, an integrated marketing communications firm with offices in Reno, Las Vegas and New York, recently signed a partnership agreement with Visit Carmel, the destination marketing organization for Carmel-by- the-Sea and the owner's association for the Carmel Hospitality Improvement District.
The partnership, which seeks to attract off-season and midweek visitors to improve year-round tourism revenue in Carmel-by-the-Sea, will see The Abbi Agency developing and executing a range of public relations and social media strategies on behalf of the destination. In particular, The Abbi Agency will develop campaigns that ultimately increase overnight visitation, emphasizing key differentiators and experiences while retaining the natural beauty and integrity of the historic village by the sea.
"Carmel-by-the-Sea is a place like nowhere else, necessitating a creative agency that can truly appreciate and convey the unique spirit of our community," said Amy Herzog, executive director of Visit Carmel. "The Abbi Agency's results-oriented, experiential approach to understanding what it's like to really experience Carmel gives me confidence that our partnership will drive up excitement and prove beneficial to the destination."
The partnership between Visit Carmel and The Abbi Agency marks another addition to the firm's portfolio of destination marketing clients, including North Lake Tahoe, TravelNevada, Butte County and Goleta, Calif.
As with those destinations, The Abbi Agency team will develop a rich, granular understanding of Carmel-by-the-Sea which will feed into the Agency's approach in conveying the region's unique offerings with the ultimate goal of developing new relationships and opportunities with Carmel's visitor base.
"We are excited to work with Visit Carmel to explore new PR and social media strategies that touch the potential traveler during every stage of their buying journey," said Abbi Whitaker, co-founder of The Abbi Agency. "Our goal is to create life long ambassadors for Carmel-by-the-Sea."
Related Posts