Diversifying Your PR Strategy with Real Estate Developers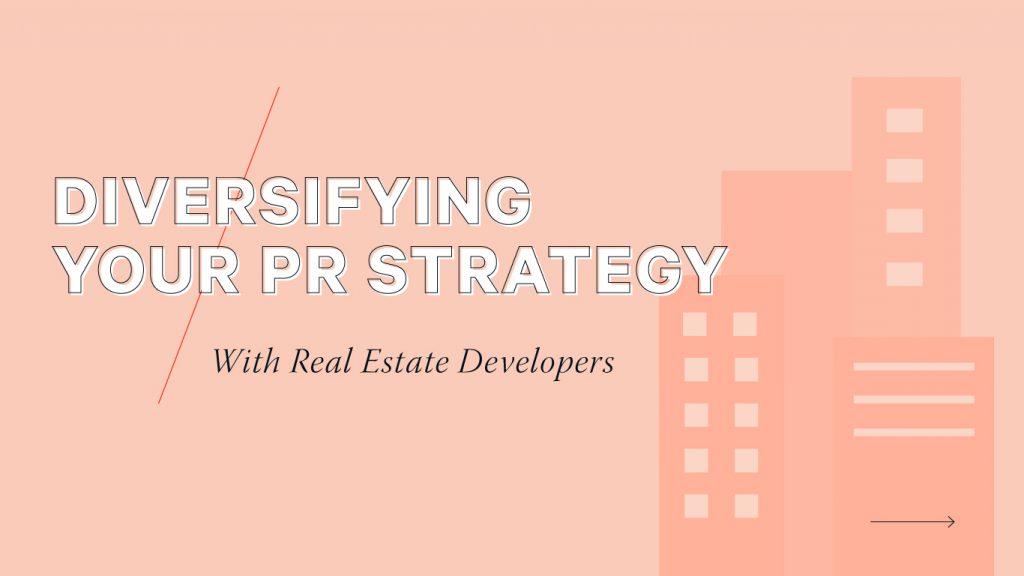 Real estate developers are the masterminds behind some of the most vital and transformative establishments within a community. They bring new opportunities for work and life; fill a gap in the community; and form partnerships that help build up the brands of other businesses alongside them. Without developers, communities would remain stagnant.
At The Abbi Agency, we work with developers ranging from commercial, industrial, residential and mixed-use, each serving a different purpose or fulfilling a certain need in the communities they serve. Our approach to promoting this type of work varies based on each development's unique set of goals, messaging, audiences and purpose. We work with developers to identify smart objectives, positioning them within the community as experts, leaders, entrepreneurs and innovators, and to help educate their intended audiences.
From groundbreakings and launches, to redevelopments, to ongoing conversations post-completion, we employ effective communication strategies to help meet their business goals, while remaining on brand and targeted.
Here are a few ways we work with our developer clients:
Expert Positioning
CEOs and executives have unique insight and expertise in running a niche business, which is why they make great candidates for expert positioning. Depending on the type of development and the audience you wish to target, Q&A opportunities are abundant. For Summit Powder Mountain, a luxury mountain home community in Utah's Wasatch Mountain Range, their mission is to create an intentional community for purposeful living and preserve the resort's uncrowded recreational experience in perpetuity. That made pitching Summit Powder Mountain's founder, Elliot Bisnow, for a Q&A with Eluxe Magazine, an international consumer magazine with a focus on sustainable luxury, a no-brainer.
Major Announcements
The announcement of a new development is akin to a product launch, in which the public will be made aware of plans for construction and what to expect on a given timeline. These announcements are oftentimes marked with a groundbreaking ceremony, where an event is hosted for media and stakeholders to learn more about the project. City and state officials are usually invited to the ceremony to give remarks and show their support for the new development. The ceremony will culminate with electeds, developers and other key stakeholders "breaking ground" and a photo opportunity for journalists to capture them holding shovels and digging into the ground on site.
Other ceremonial announcements can represent different milestones for the progress of a development project. For example, our client Tolles Development Company held a girder signing ceremony, where the internal structure of the retail site was built and tenants were selected. The ceremony highlighted the restaurant and retail tenants that will be moving in to build community excitement and support the new business locations. At the end of the event, all those present were invited to sign a large metal beam that would become part of the internal structure of a building, and therefore show their support for the progress of the project.
Other ceremonies include:
Topping off ceremony: When the final piece of construction is completed on a project and the development is completed from the ground up.
Grand opening event: When a business or operations side of the new development opens.
Community Involvement
When it comes to effectively positioning developers, you have to look beyond not only what their initiatives will add to their own sites, but how their projects will fully integrate into the larger community. Once the excitement of a groundbreaking comes to an end, we look at each of our clients' core messaging pillars to figure out what other stories we can tell beyond the construction process. Are they seeking to revitalize a struggling community? Were they emphasizing preservation throughout construction, and, if so, how do they continue those policies with the new property? Future initiatives like these can be very enticing stories for media, and they are perfect for championing on the client's owned platforms.
When dealing with the development of older properties, historical preservation can be pivotal to a positive brand image. Reno Public Market, once an outdated shopping center being redeveloped by our client Foothill Partners, leaned heavily into the messaging of continuing the legacy of the property's original tenant and community hub: Shopper's Square. But Foothill expanded on this community hub ideology by picking future-proof tenants like a CVS with on-site medical facilities and one of South Reno's first health-oriented grocers: Sprouts Farmers Market. This allowed Foothill to take advantage of the nostalgia of Shopper's Square while still bringing the shopping center into the future.
Strategy is Essential
From project idea to completion, public relations experts help developers define their message throughout the development process and reach their target audiences with the intended message. Providing an opportunity for media to be involved in each step will ultimately lead to more awareness and transparency in what that development brings to the community.
Related Posts