The Shared Media Values of Millenials, Gen Z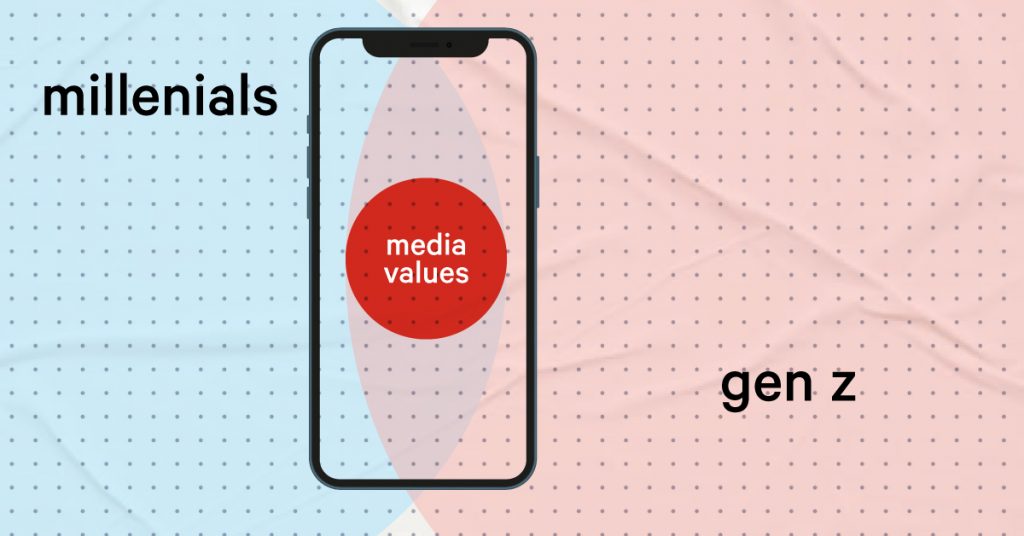 We're clearly in an age where digital media dominates our daily lives.
Whether it's growing up in the information age or "wired" at birth, Millennials and Gen Z'ers are the primary focus of modern marketing techniques and strategies when it comes to technology.
We call them digital natives, or social media natives; digital natives (Millennials) haven't always been on social media but were already connected to the internet. Social media natives (Gen Z'ers) have been exposed to social media platforms since birth, so there's no reason to "reconnect."
Either way, by 2050 a mix of both of these generations will make up more than half the entire adult population of the world.
They're the ones who have grown up immersed in the internet, video games, and mobile communications. They're multitaskers, constantly connected, and are empowered by information more than any other generation; they think, learn, and understand the world around us differently from people who are not as familiar with modern technology.
We asked our own digital natives and social media natives at TAA to share one of the media habits they value from brands.
Dani Hannah: I value body positivity and health/wellness! Growing up with Instagram literally in middle school it does so much to the mental health of young girls, especially. So when brands such as Good American, Summersalt, Athleta, and Danika Brysha create conversations about what it feels like rather than what it looks like, I'm all in! Especially on Instagram!
Alli Williams: I value authenticity. I like to see when a brand is more 'in the moment' as opposed to overly curated. I feel like social channels are meant to be used as an opportunity to show the humanistic side to a brand.
Allyson Wadman: Authenticity! I'm attracted to content that is real people doing real things.
Warren Phan: I'm the complete opposite. I value highly curated content that's aspirational. Maybe it's because I'm older, but I don't think there's real authenticity when brands or people are posting. In the end, everybody is getting something out of it (i.e. money).
Angela Rudolph: I think it's so important to keep all audiences in mind! Social is especially tricky since almost everyone uses at least one platform and we need to be able to speak to all.
Nathaniel Perez: I stream and use social media for a lot of my media consumption. I value diversity but also inclusion! Seeing creators broaden platforms where we're able to see more people like ourselves in media is great, but also interacting and having a sense of community on platforms is something I look for.
Ben Engel: I definitely value brands and companies that align with my values, most notably sustainability. I'm way more likely to spend more on a product or interact with a brand if I know they're doing something to aid in climate crises. The way I consume is actually pretty on opposite ends of the spectrum. I'm either watching TikToks or listening to long-form podcasts/YouTube videos.
Chani Knight: I value education and want to learn something from interacting with the content I engage in. I like educational content that is based in research as well as content that is based more-so in the human experience/social observation. Ultimately, I want to come away from it with something to think about.
I usually like to follow on Instagram or listen to specific podcasts, and I also like to support BIPOC content curators through Patreon and/or purchasing their publications.
We've barely scratched the surface of what ignites digital and social media natives but this gives a quick overview of what interests a few of them, in general! If there's one thing they both have in common, they learn and thrive by valuing authenticity, crave ethical marketing, and defend causes related to identity and making the world a safer, healthier place.
Related Posts