Kick Your Instagram Game Into High Gear: Five Things You Can Do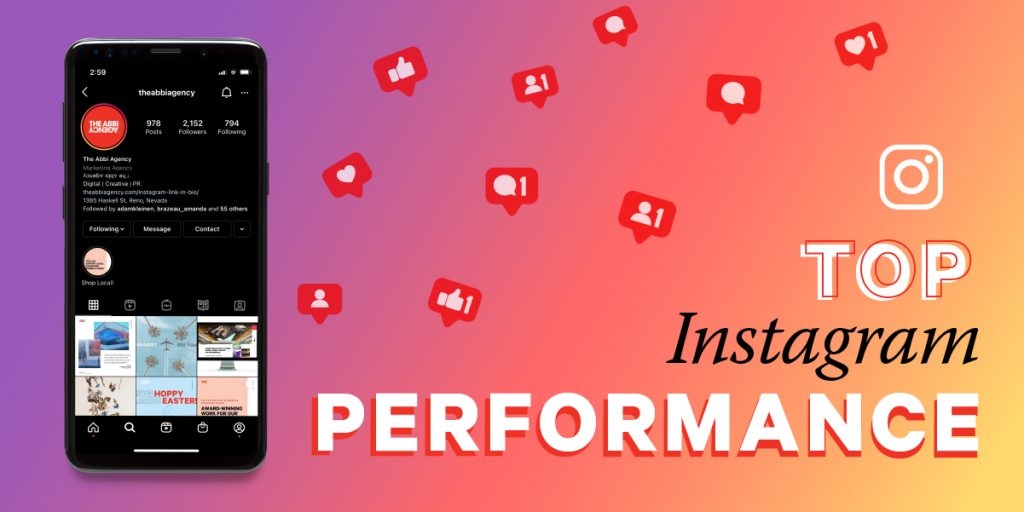 In just about any endeavor the difference between average and excellent is the willingness to do just one more thing — even if it's a little thing.
Top sales executives are those who make just one more call at the end of the day. Winning City Council candidates are the ones that knock on just one more door. Winning basketball teams make one more pass to find the open shooter.
It's the same story with Instagram campaigns — no matter whether your brand is working with influencers or creating a special look for a travel destination. The best campaigns, the ones that drive business, are the ones in which the creators took one more step, gave things one more look, dug into one more page of analytics.
Here are five extra steps you can begin taking today to ensure that your Instagram campaigns are peak performers:
Dig deeper into your research, particularly for influencer campaigns.
Influence is much more than a numbers game if your brand is trying to cultivate value from these potentially powerful partnerships. You've got to know your audience (and theirs too), and you've got to speak their language.
The easy path, the one that average folks take, is to simply look at superficial data — the basic analytics and measurements of engagement. Top performers, however, dig beyond the superficial data and look more deeply.
Even if the influencer delivers a large audience, how loyal is the audience? How truly relevant is the influencer to the brand's message? Is the influencer aligned with the brand's values? There's a risk in some of this extra thinking because it requires judgment rather than mere reliance on numbers. Top performers are ready to defend their judgements because they've taken the extra steps to truly understand the relationship between the influencer and the brand.
We believe so strongly in carefully vetting the influencers you choose and in working carefully with them that build value-adding campaigns that we've been studying the marketing-influencer relationship for years. You can learn more about that by reading our latest edition of our annual Travel Influencer Study, or by checking out the podcast I did on Destination Marketing in 2021.
Understand the competitive landscape from a visual standpoint, and work hard to stand out.
Edgewood doesn't just market a place or its amenities. It captures and shares a feeling with prospective visitors, cultivating a sense of possibility, novelty and excitement.
A story: My team at The Abbi Agency has been working a couple of years to create social media for Edgewood Tahoe Resort — a luxury, boutique property on the shores of the famed alpine lake. We arrived for a cinematographic shoot only to find gray clouds hanging low over the lake, whose usual deep blue instead reflected the deep gray. We set up inside and shot from restaurant tables across a cozy fire with the lake in the background.
The result, recognized by Forbes Travel Guide as one of its Top 30 Hotel Instagrams of 2020, works powerfully because it looks dramatically different from most posts from most resorts — you know, the ones with a sunny beach, a happy golf foursome on a spring day. Edgewood Tahoe Resort's unusual color palette cuts through the competitive visual color.
What Edgewood Tahoe Resort knows that other hospitality destinations don't is that people don't choose resorts for amenities alone. There's something to be said for the unique character of a place and its relationship with people, and as our firm works with Edgewood to tell its story, we put the many unique factors that make Edgewood Tahoe a place unlike any other front and center. The results are apparent.
Look beyond likes to gauge the performance of a post.
Sure, unique visuals can drive more likes, but are likes really the most important thing? We'd argue not. It's more important to cultivate real connections to your audience—and to provide them with real information that can drive conversions or broaden brand awareness.
Everybody likes to be liked. But, ultimately, likes are cheap on social media. While at a glance they might give us a boost in confidence, ultimately they amount to little more a nanosecond's worth of a user's time. Worse, they don't necessarily signal any particular commitment or pathway to action, which makes tying this particular measure of engagement to performance for a brand a hard sell at best.
Often, a user's decision to like a post is an in-the-moment, emotional response. But businesses don't thrive because they're liked; they thrive because they spur behavioral change, turn interest into conversions, or otherwise drive engagement that is in alignment with core business goals. Thus, the true measurement of a post's performance is the user's willingness to make a transaction or take a specific action after seeing the post — a much more challenging measurement that tallying up likes.
Note: Remember that performance takes many forms.
This isn't to say that every social media post should be a brazen sales pitch, or that every marketing asset should be thought of as a lead conversion mechanism (though many can and should be, depending on the organization's goals). That is to say that every post should be intentional, and that measurements of success should sidestep vanity metrics in favor of genuine contributions to brand health.
A good example of that practice can be found in North Lake Tahoe's award-winning Treasures of Tahoe campaign. The campaign sought to educate and delight potential visitors and locals alike by dialing them in to unsung, unique experiences that could only be found in Tahoe. This content was distributed across the media landscape—paid, earned, shared and owned—creating myriad entry points and formats through which audiences could learn about the region. This drove up positive sentiment among locals and visitors alike, increased awareness of local lodging amenities, and ultimately expanded foot traffic throughout the region by guiding people "off the beaten path" and toward less congested areas.
Understand that big successes are built on small details.
Going back for a moment to that Instagram post for Edgewood Tahoe Resort, the decision to use cinemagraphs rather than conventional photography means that images of the flames of a warming fire dance in the background. The motion draws the eye and leaves a message of coziness on a cloudy day. The rest of the frame is fairly static — but this one small detail delivers a powerful message. Every detail matters, and top performers spend the time and energy to make sure that the details are right.
Another great example I'd like to draw attention to is our work with Doctor Tiffany McCormack at M Spa Reno. To give her medical spa's instagram followers an in-depth look at a popular procedure looks like, we brought in local influencer Caitlin McAninch who graciously shared her experience with coolsculpting. Caitlin went above and beyond the "aspirational cool" of Instagram to provide authentic information—including benefits, side effects and risks—to give the audience whose trust she's worked to cultivate an unvarnished review of her experience.
This "word of mouth" micro-influencer approach to marketing is beneficial to M Spa, because it establishes a measure of credibility for M Spa through a local who does what any good business person should do: tell the truth.
Put energy into the creation of authentic relationships.
Nearly everyone has the ability to spot the fake, the phony, the inauthentic. So why do so many average creators of social media content still believe that they can force-feed the message they want an influencer to deliver?
Why are so many photographs on Instagram cliches rather than well-considered, convincing images?
It takes time to develop the authentic influencer relationships that deliver business results. It takes hard work to create images that deliver a strikingly fresh message. But, again, the time and the work invested into authenticity will make all the difference between average and excellent.
In a world in which a lot of people are ready to style themselves as experts in the use of social media, the difference between the real and the wannabes always will be top performers' commitment to doing the work.
And if that requires doing one more thing, they do it.
Related Posts