How Social Media Managers Can Lead Through Empathy During COVID-19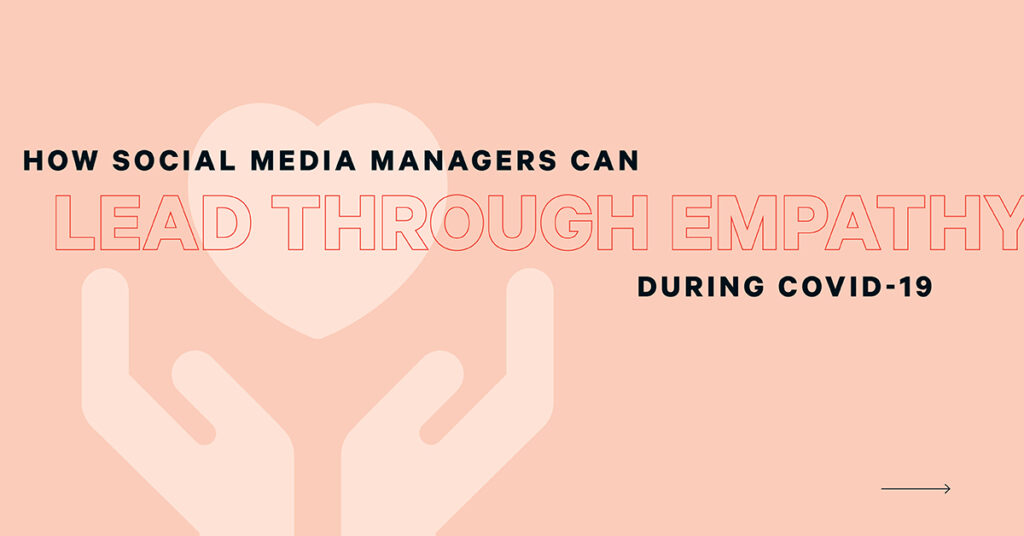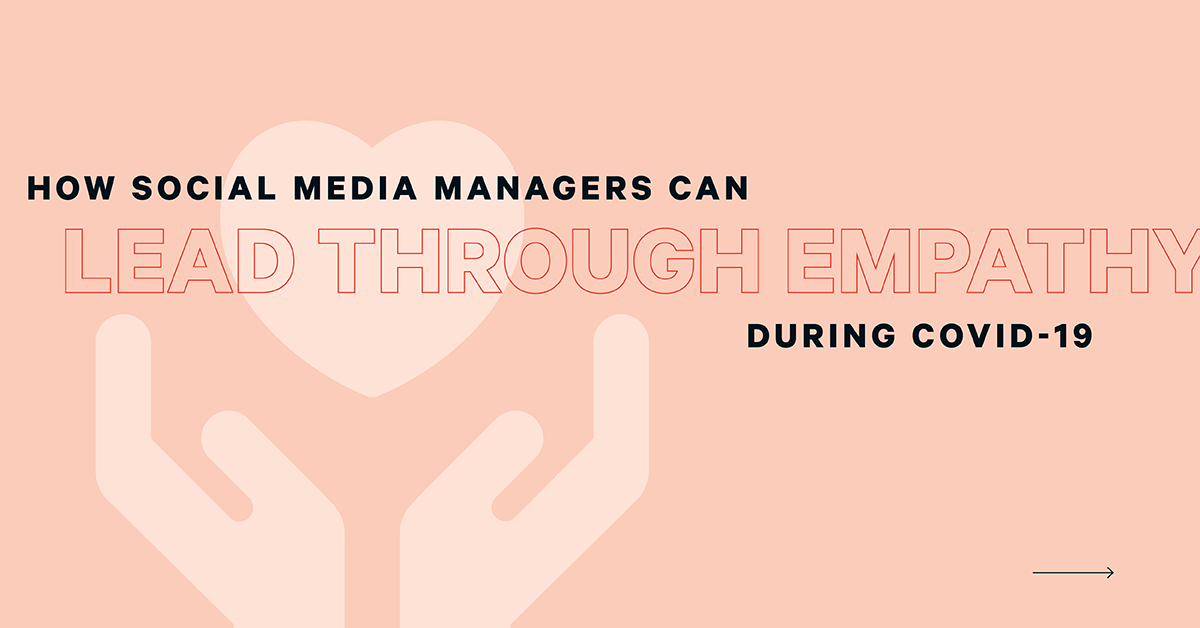 The global COVID-19 pandemic has changed a lot about people's day-to-day lives. Social distancing, wearing a mask when out in public and the hunt for the ever-elusive can of Lysol are just a few everyday adjustments people are making in order to slow the spread of COVID-19, and some of us are still trying to get the hang of Zoom calls.
Yet one change in consumer habits that marketers should be aware of is the increase of social media use. Business Insider recently revealed that, during the height of COVID-19 in the US, almost half of all adults reported that they had increased their social media usage since the pandemic began.
This change in consumer behavior presents an interesting opportunity for social media managers, and presents a unique obstacle to overcome. With global lockdowns keeping people at home and more isolated than ever, social media managers have an increased task of connecting people through social media.
At the same time, social media managers must be aware that their audience, while spending more time online, may also be feeling anxious about these changes to their everyday lives. Because of this, their audience is now hyper-aware of perceived insensitivity, and are not afraid to call out a brand when they feel that the brand is being opportunistic in continuing with a sales-based approach.
That is why now is a critical time for social media managers – and marketers in general – to create strategies based on empathy and understanding during COVID-19.
Grow from empathy, not from sales
Although social media managers might be seeing a divergence from standard messaging approaches due to a more serious, somber time, they can still work to engage social media audiences effectively and sympathetically be hitting the right tone.
While physical isolation can lead to more time spent on social channels, businesses will likely gain loyalty by not sounding opportunistic. People don't want to feel like a business is taking advantage of a crisis, so excessively sales-focused or promotional messaging can backfire, and brands may run the risk of appearing tone-deaf and out of touch.
As a solution, figure out what kinds of content your audience might be interested in that is not exclusively sales-focused, and run that type of content on a somewhat reliable basis. With people spending more time on digital platforms, social media managers can encourage repeat views and regular connections by running a series of content.
Brands like the Monterey Bay Aquarium employ these types of content regularly, from calming videos of kelp swaying in the sea to livestreaming penguin feedings. This keeps the brand top of mind for customers and keeps them coming back to see the type of content they love, without feeling pressured to "return to normal" or feel like they're being bombarded with sales messaging. In order to retain your following and build loyalty, be inspiring, educational, or entertaining, but always deliver value.
Brands should also consider exploring ways to be helpful even if it doesn't involve buying your products or services. Getting involved with charities or offering aid to those most affected by COVID-19 communicates to your audience that you genuinely care beyond your bottom line, and creates an opportunity to build trust among customers. Dozens of brands, ranging from Adidas to DoorDash to Home Depot, have made corporate decisions to donate or contribute to coronavirus relief funds or directly helping healthcare workers, generating good will among consumers. And at a time when Gen Z expects to see corporations as moral leaders, this is an invaluable asset to retaining brand loyalty.
Stay flexible, and constantly adapt
With so much uncertainty day-to-day about how the pandemic and ensuing regulations develop, the best course of action for social media managers is to stay flexible and agile. Lockdown orders and information about how coronavirus spreads can change at a moment's notice, so staying up to date on how these changes affect people, and more importantly how these changes can affect your business, can help keep your marketing strategy current. For example, fast-food brands like Domino's or McDonald's have emphasized their contactless delivery services to sell their product, while easing the consumer's fears of spreading the virus.
With all of this in mind, your change in approach should never distract from your key brand values. Even during stressful, turbulent times like the present pandemic, social media managers can drive engagement and business growth by presenting a unified, consistent message.
Think about what makes your brand special, or why people continue to engage with your brand in the first place, and stay true to that no matter how the situation changes.
As numerous branded newsletters will remind you, these are "uncertain times." No one has all the right answers about how to weather the existing conditions. But by remaining empathetic to your audience and flexible enough to modify your messaging, brands and their loyal followers will work their way through this crisis together.
Want to learn more about using social media for marketing purposes? Check out our blog Let's Get Social".
Related Posts