Destination Marketing Trends in 2020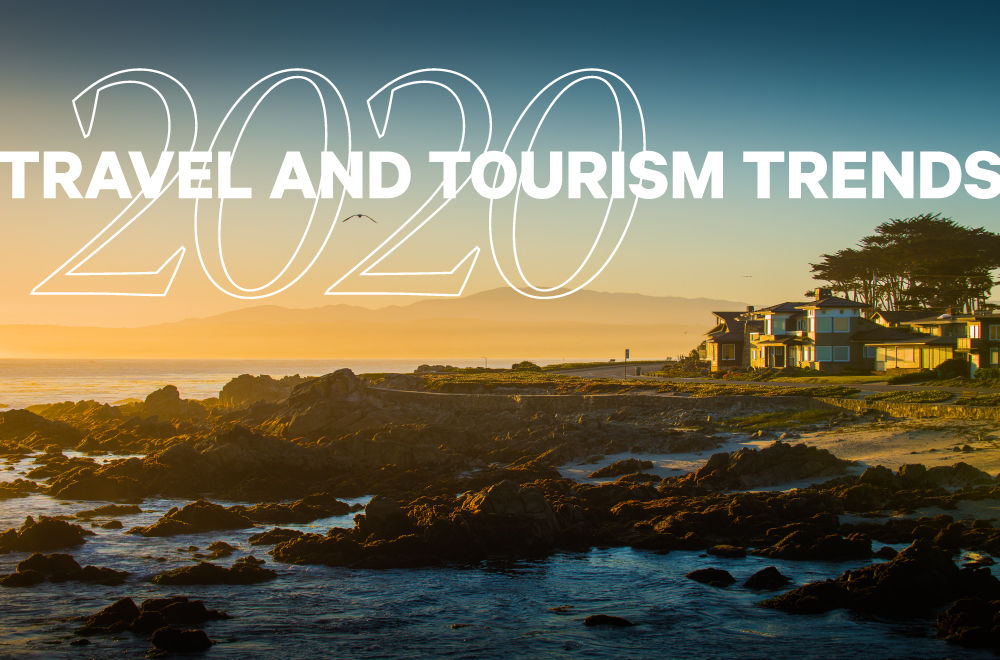 Here at The Abbi Agency, we pride ourselves on being leaders in destination marketing. But it's not enough to just keep pace with the transformation sweeping the travel industry. We challenge ourselves to stay two steps ahead. In that spirit we asked our department heads to look into the future and tell us what they see. They see a year of significant change in travel marketing ahead — one where virtual reality gains increasing relevance, tech giants challenge established booking platforms, and niche influencers become even more powerful. Read on to see the six travel marketing trends that will shape the industry in 2020 and beyond.
1. Expansion of Virtual Reality Technology
Virtual reality has been on the move for the past few years, especially in the areas of art and media. Recently VR has made its way into business practices as well, particularly in the hospitality industry and destination marketing. In 2020 we anticipate the ability to experience a place before you even arrive will become more important to both travelers and destinations. Hospitality services are already using VR in order to allow potential customers to "preview" hotel rooms, and the use of this technology has even expanded to let travelers preview an entire trip using VR. The allure of experience—as well as the assurance that a traveler is not wasting their time or money—adds to a feeling of authenticity and transparency that destinations have rarely been able to provide before.
2. Development of Google as an OTA
Though it may seem counterintuitive to call Google a dark horse in any industry, the company's recent presence in the realm of online travel has been swift and somewhat unexpected. It's well known that Google supplies massive amounts of information concerning flights and accommodation, but in 2019 the company inserted itself into direct booking through the launch of "Google Travel." The online service allows people to keep all their travel in one place while booking directly from airline and hotel websites, with none of the extra fees that come from traditional OTAs. So what does this mean for OTAs and the world of destination marketing in 2020? We expect that Google will continue to optimize their travel site, perhaps even implementing features which allow direct booking on Google. Preference for agencies like Expedia has rapidly dropped in past years, leaving an opening for corporate giants like Google to upend the use of OTAs and change the way travel is viewed and booked online.
3. Increase of Influencers from Niche Travel Markets
It's a common misconception that using an influencer with more followers automatically means that a business or service will get more traffic and conversions. In reality, the future lies in the hands of smaller influencers who can corner a niche or specified market. Using these kinds of micro-influencers means that brands can connect with audiences via real people that have already built a foundation of trust (no ridiculous stipends required). We expect that the use of these smaller, more specialized influencers will become increasingly valuable to brands that desire the business of a particular group of people. This will prove to be especially helpful in destination and travel marketing—in part because activities, dining experiences and even destinations themselves can be customized to fit the market of an influencer, which will in turn secure a niche audience.
4. A Call for More 'Authentic' Branding
At The Abbi Agency we like to be bold, because "safe" communication is so 2019. We've been seeing evidence that audiences want to see authentic, fully-realized branding experiences. Appealing to a sense of reality deepens the feeling of genuine experience that more and more travelers are after. The travel industry is lagging somewhat behind on this trend, with many DMOs still clinging to cliched, banal language to sell their destinations. We expect that in the coming years the travel and hospitality industries will evolve to capture a feeling of authenticity using niche social media influencers, as mentioned, as well as marketing strategies that rely more on emotion and less on fact—less "here are five ways you can enjoy this place" and more "this is what it's actually like to be here, this is why we love it, and here's how you can love it too."
5. Rise of Vacations as Experiences
Vacations are gradually becoming less of a purchased product and more of an investment in experience.
In previous years we've seen the growth of what are being called "nomadic sabbaticals," with either individuals or families embarking on round-the-world adventures and living, learning and exploring together for extended periods of time. With the percentage of both freelance work and homeschooled children rising each year, it's no surprise that families are taking a more unconventional approach to parenting and travel.
Other travelers, ones who might have a more rigid schedule, are planning shorter weekend trips or "mini-trips" while still looking for authentic, fulfilling experiences. Airbnbs are often able to provide a more local feel to accommodation, no matter the duration of a trip, and their popularity as alternatives to hotels will only grow in 2020 and beyond. Destination marketing will inevitably have to adjust to the trend of unique lodging that provides less of a feeling of relaxation and more of a sense of immersion.
6. Mobile As A Travel Tool
The travel industry has made great strides in providing mobile-ready information for travelers, but the realities of hotel management systems, privacy and even network availability have slowed adoption. But developers are starting to adapt and take advantage of Bluetooth, Near-Field Communication (NFC) and other technology to make systems work together.
The travel industry is also learning that it doesn't have to invent or own anything. Millions use mapping solutions from Google, Apple and others, and smart travel companies are figuring out how to integrate their offerings into existing platforms, quickly reaching an established base of users and, just as importantly, behaviors.
Good old search is another place many travelers begin their journey, and smart DMOs, resorts and destinations are optimizing their presence with videos, images and audio so they stand out and help influence decisions.
So there you have it! Now go use these trends to make that next great destination campaign, or take a look at our capabilities package. We'd love to help, because we're pretty good at staying ahead of the curve, too.
Related Posts