Proud Sponsor of the Midtown Art Walk: 10 Year Celebration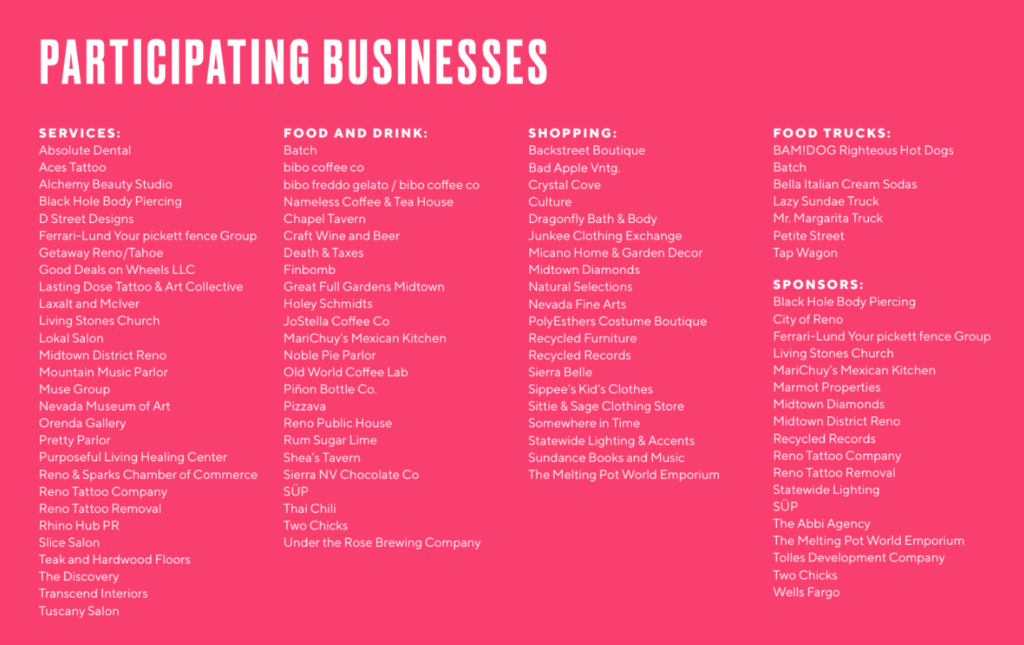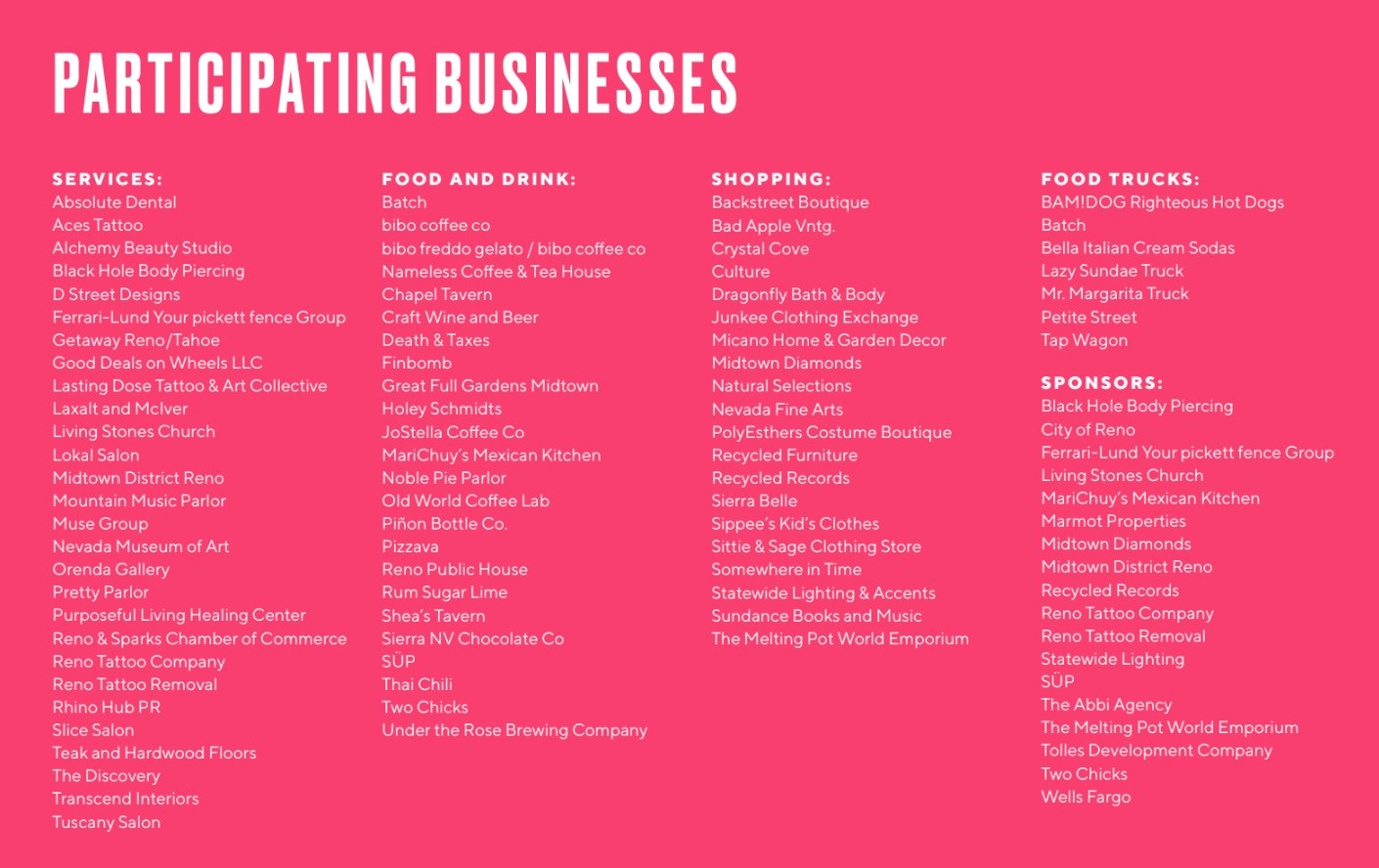 From our humble beginnings, The Abbi Agency has strived to be at the epicenter of change and progression in the community. Founded by the University of Nevada, Reno graduates, we are dedicated to giving back by volunteering our time to support individuals and organizations in Northern Nevada.
Apart from leading the digital team at The Abbi Agency, I have volunteered for the Midtown Art Walk since 2011. This nonprofit event celebrates the revitalization of the area with a combination of art, food, culture, music and live performances. As I have grown my involvement within the event, so has the agency I work for. This year, for the event's milestone 10 year anniversary, we have continued our commitment to provide pro bono services to the Art Walk in more ways than ever before.
Once a neglected area of the city, our agency's office proudly stands tall in The Midtown District surrounded by locally owned retail shops, unique restaurants and eye-catching artwork that resides along its streets.
Our team enthusiastically works alongside the event to emphasize the importance of locality and revitalization while being a significant player in the success and promotion of the beloved Midtown Art Walk.
Creating a strategic public relations plan, The Abbi Agency was able to share the milestone in the eccentric, vibrant culture of the Midtown District through select interviews, public service announcements, and editorial pieces.
The Reno Creatives, lead by our own Junior Art Director Connor Goicoechea, hosted a graphic design competition to create the official t-shirt for the Midtown Art Walk: 10 Year Celebration, while creating anticipation for the main event.
The Creative Team also designed a sleek new Look Book for attendees to reference during the event. The pages feature captivating graphics and detailed descriptions of the proud partners and sponsors.
We conducted a complete transformation of the website which now operates in a minimalistic, one-page layout that spectators can browse and explore and merchants are able to easily apply to participate in the event. The web team focused on captivating users through an interactive map feature, videos, and informational guide.
The Abbi Agency is a proud supporter of the Midtown Art Walk commemorating the growth of not only the district but of the community.
Related Posts