MIRROR, MIRROR ON THE WALL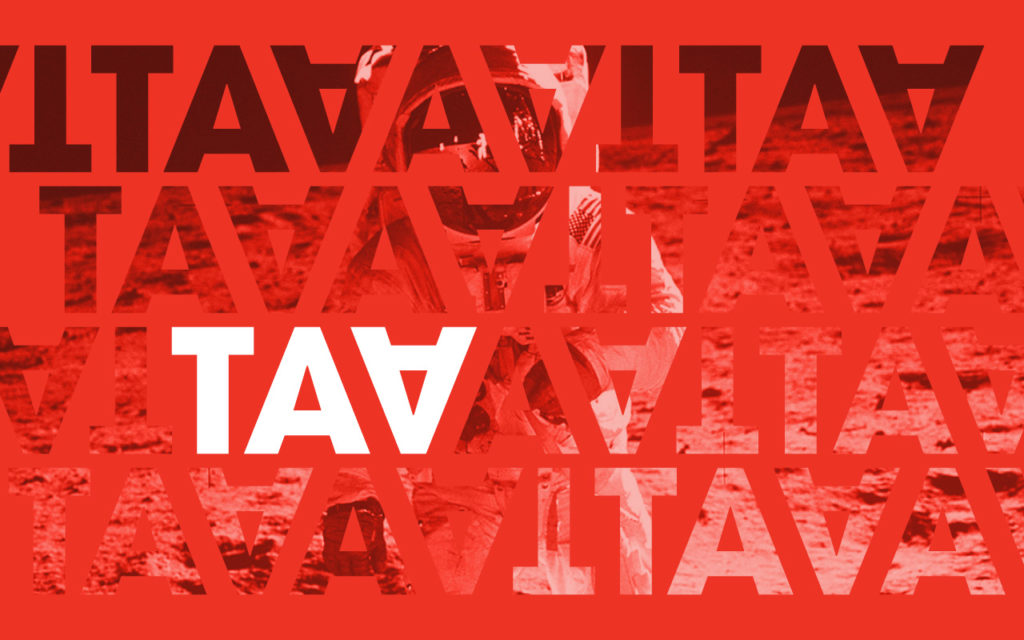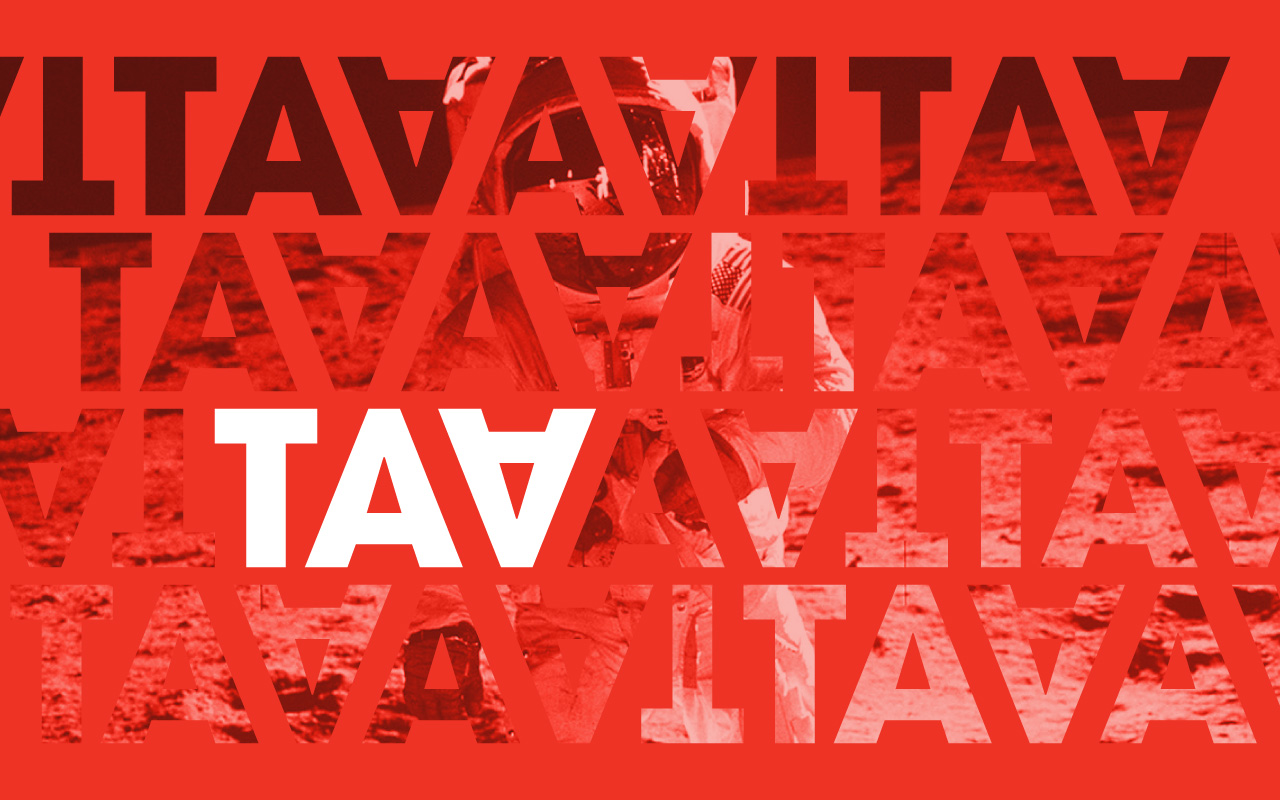 Rebranding The Abbi Agency: An Inside Look
When The Abbi Agency opened its doors back in 2009, it was a skeleton-crew PR shop that became known for its feisty commitment to ensuring the success of its clients. Over the years, delivering on that commitment has required us to become ever-more dexterous at solving problems and providing results in media environments that change literally by the day.
Today, TAA is a fully integrated, multi-disciplinary communications company that's home to over 30 staffers doing everything from content creation and graphic design to brand strategy and social influencer campaigns. And, yes, a healthy amount of PR work, too. Like any company lucky enough to have realized significant growth would be well-advised to do, we recently undertook an unblinking inventory of our brand to assess our voice and visual identity and evolve them to reflect the agency we've become.
While this branding process can be a wild, fun-filled adventure when you're doing it on behalf of a client, it can be an arduous, teeth-grinding affair to do for oneself. That said, I thought it might be an informative look behind the curtain to share with you our process and what it looks like when an agency forces itself to walk a few miles in client shoes.
STEP 1: So, Who Are We… Really?
Introspection & Speaking Your Truth
Your brand voice is like a muscle. If you don't use it, it gets less supple, less functional, less resonant. We discovered this the hard way. After a decade of using our voice to tell the stories of others, we found it difficult initially to elucidate the values, ambitions, and experiences of our own story. Our words felt plastic and expected. Our observations failed to rise to the level of insights. We were, for a brief time, like inarticulate deer frozen in our own narrative headlights. But we worked. Hard. We pushed. We provoked each other to reinvent the language of us, and we used it to express a rejuvenated brand definition and purpose:
The Abbi Agency is a trusted, fearless, exuberant, and inventive communications partner dedicated to solving problems and inciting positive change. A place of collaborative, inter-disciplinary collisions where vital codes are cracked and businesses transformed. A place where, on any given day, one can find creative writers brainstorming with back-end programmers, public relations strategists melding minds with a best-in-class SEO team, and graphic-design gurus joined with social-media savants in merry marketplace disruption.
The Abbi Agency is Not typical, traditional, slick, predictable, formulaic, or beholding to any trend. Labels and too-easy definitions stick to us about as well as water does to a duck's posterior. We place no faith in the status quo and hold no aspirations to emulate the conventional agency models the world has come to know.
STEP 2: Our Type Of Archetypes
Brand Personas You Can Believe In
Archetypes are a universal shorthand for recognized human characteristics. As the protagonists of humanity's narrative journeys, they manifest the traits, values, intentions, and experiences that define and differentiate us. They embody the roles we play in life and the varied ways we can choose to play them.
In the world of brands, archetypes can be a powerful tool. The right one can provide validation, inspire change, clarifying a brand's mission, or light the way ahead. They are guideposts of authenticity that can help to align actions with core beliefs while banishing needless BS. In our process, we identified the three following archetypes as exemplifiers of The Abbi Agency creed:
THE REBEL – GENGHIS KHAN
SIGNIFICANT ACHIEVEMENTS:
Founded largest contiguous empire in history.
DEFINING TRAITS & VALUES:
Personal Power
Provocative
Courage
Experimentation
THE VISIONARY – TOM LANDRY
SIGNIFICANT ACHIEVEMENTS:
Coached Dallas Cowboys to 20 winning seasons and two Super Bowls titles.
DEFINING TRAITS & VALUES:
Discipline
Teamwork
Fighting for The Greater Good
THE CREATOR – FERDINAND THE BULL
SIGNIFICANT ACHIEVEMENTS:
Remained true to himself, led by example, won on his own terms.
DEFINING TRAITS & VALUES:
Creativity
Imagination
Youthfulness
Nonlinear Thinking
Step 3: The Power of Words
Distilling Attributes Into Mantras
Despite the increasingly flash-in-the-pan, image-focused nature of our current culture, words still matter. Screen sizes may have shrunk, and attention spans may have diminished, but the right words, the balanced phrase, nevertheless carry a measure of meaning that image alone cannot accurately express.
Slogans, taglines, catchphrases, regardless of what you might call them, brevity and precision are critical if your words are to resonate with today's audiences. At TAA, we view this process as an art form unto itself, the carefully crafted compression of ethos and intention, the distillation of a brand truths, the tip of the iceberg suggesting the vast possibilities lying just below the surface.
As we began this process, we asked ourselves a crucial foundational question: "What would the typical agency say or do right now?" Then we pretty much said and did the opposite. We were born a spirited independent agency, and our aim is to remain that way. We are a joyful alternative to brand communications as usual. The anti-agency. The People's Agency. We then narrowed that sentiment down to three simple words and supporting sentences:
Fierce: The Abbi Agency was started by taking the grit in our teeth and turning it into a pearl of originality and results.
Independent:The Abbi Agency operates with a standalone brand of hutzpah and acumen that transcends the commonplace.
True: The Abbi Agency endures by creating ever-more human ways of conducting business.
And from these underpinnings emerged our new tagline, the summation of who we are and what we stand for:
THE ABBI AGENCY
Fiercely Independent & True.
Step 4: Hitting Our Mark
Logo Exploration & Development
At TAA, our approach to brand identity is one tailored to serve the pragmatic and risk-averse as well as those seeking to radically pivot. We call it "Evolution to Revolution," a process that activates and celebrates the creation of deft, carefully considered, and strategically grounded identities, whether they're subtle, common-sense adaptations of an existing mark, or a dazzling, ground-up original crafted to challenge the conventions of your business category.
For ourselves, we sought to create an identity that felt modern, confident, authentic, and credible without losing touch with our roots. Something that evolved and took a stand at the same time. Something that also met the following criteria:
Establishes a uniquely ownable point-of-view
Expresses brand values & attributes
Brings conceptual & visual continuity to the messaging
Generates a sense of authority & integrity to all branded communications
Sets a cornerstone for brand look & feel
Something that thrives in the modern, digital world
Evolution to Revolution is an adventurous and highly iterative practice that typically yields a multitude of possibilities to consider. Here are just a few of the executions we considered along the way:
Fun, right? With the final brand signature shown above, we arrived at a place that felt like our new and very true visual home. A mark that meets all of TAA's best practices and delivers across the board.
The bold, uppercase name declares who we are in a dignified, yet undeniable fashion. While the simple, reflective flip of the word "agency" demonstrates our wide-smiling refusal to be confined or defined by industry conventions. In terms of its functionality, this identity is ready-made for success in the digital era, offering exceptional legibility in even the smallest of display-screen spaces and excellent adaptability to animated formats.
This is a visual and narrative identity we're proud to call our own. A system that reflects the kind thinking and craft we're proud to provide our clients. The kind we'd be proud to provide for you, should you need it.
Thanks for reading.
Related Posts