The One Where the Abbi Agency Takes Home a Few Awards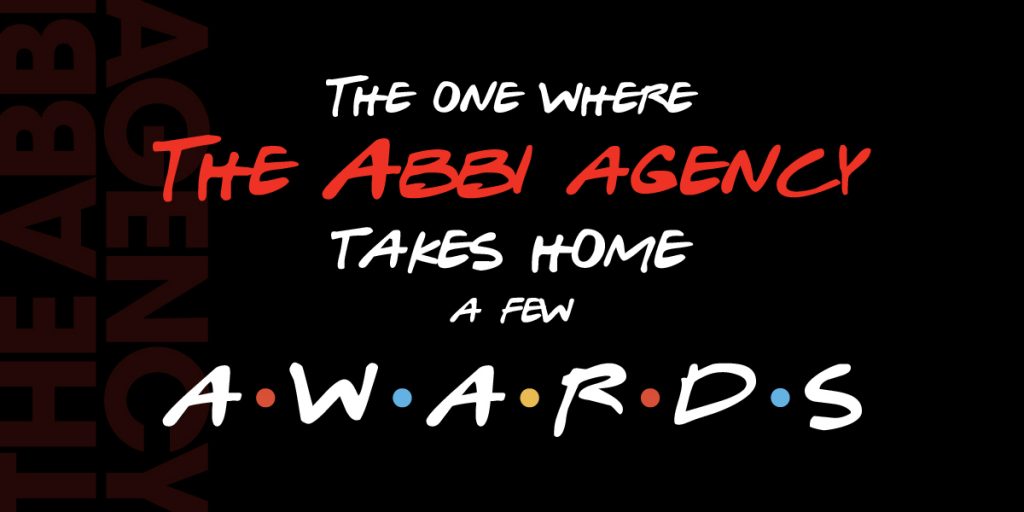 The Abbi Agency doesn't like to brag— if anything, we like to let our work speak for itself. But sometimes, we truly can't help but run our mouths about something we did. We kindly ask that you indulge us as we celebrate a few awards and honorable mentions for some of the projects we've been working hard on.
Hermes Creative Awards
First off, we're proud to announce that we have taken home three honors at the Hermes Creative Awards, an international competition that showcases innovative concepting, writing and design work in traditional and emerging media!
The Abbi Agency received one gold and two platinum awards, as well as two honorable mentions, for our work on Silver State Health Insurance Exchange, NINE dot ARTS, Edgewood Tahoe Resort, Discover Kalispell and the Nevada Department of Wildlife. Each of these projects required the tireless work of our team members, and we couldn't be more thrilled to have received these distinctions on behalf of our clients.
Hermes Creative Awards is administered by the Association of Marketing and Communication Professionals (AMCP), which consists of several thousand marketing, communication, advertising, public relations, digital media production and freelance professionals. Hermes judges are industry professionals who look for companies and individuals whose talent exceeds a high standard of excellence and awards go to work that serves as a benchmark for the industry.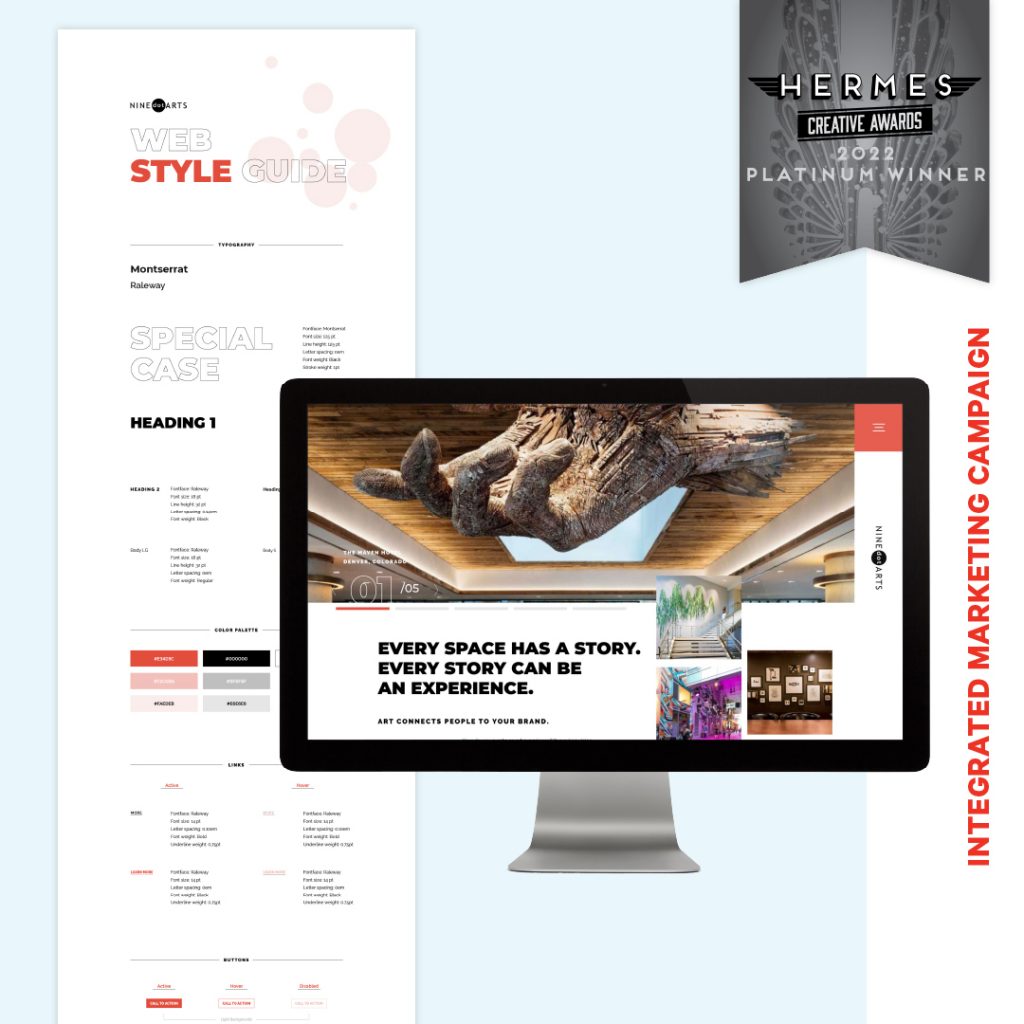 Public Relations Society of America Awards
Next on the list: the Public Relations Society of America Awards! We love when our powerhouse PR team gets recognized for all the work they do, especially when it's with one of these beautiful PRSA Silver Spikes.
For over 75 years, the Silver Spikes have been considered the icon of the profession and the benchmark of high performance in public relations. Silver Spike Awards celebrate the best strategic public relations campaigns of the year, as well as outstanding organizational excellence. Bronze Silver Spike Awards recognize outstanding public relations tactics that contribute to the success of overall programs or campaigns.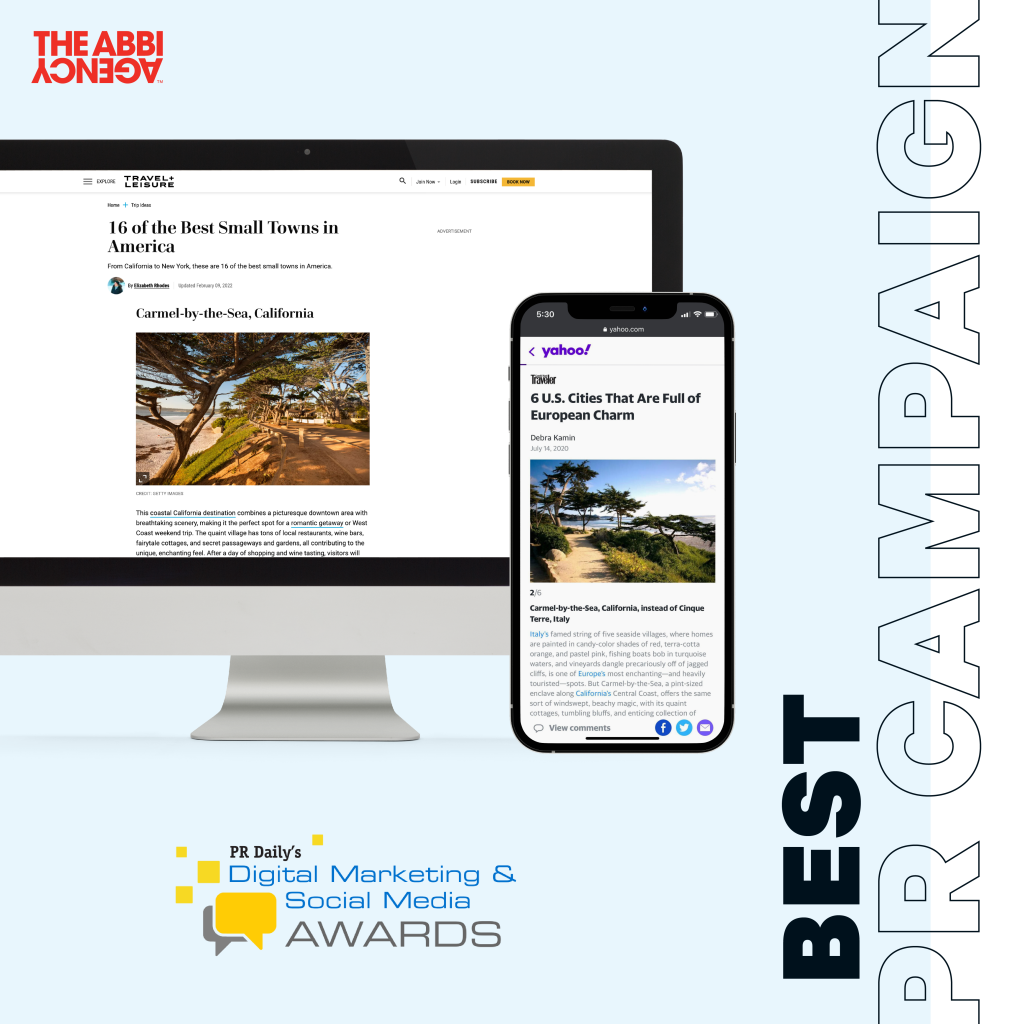 Ragan and PR Daily Media & Digital Awards
Finally, we are so honored to be recognized by Ragan and PR Daily Media & Digital Awards for the Best Public Relations campaign for our work with Visit Carmel! Our team are rockstars at securing spots in the "best of" lists at premier travel magazines. Beautiful travel writing encourages visitors from around the globe to fall in love with Carmel as we have. Our team generated 69 digital placements and nine print placements that drove amazing performance metrics for one of the most iconic destinations on the California coast.
Ragan and PR Daily Media & Digital Awards recognize the best digital communications and social media campaigns, content, projects, professionals and teams from the past year, featuring dozens of categories and covering all aspects of digital communications and social media. The grand prize categories will showcase the top digital and social media campaigns, communicators and teams. The Social Media & Digital Awards program is open to in-house teams, agencies and individual practitioners in the private, corporate, nonprofit and government sectors.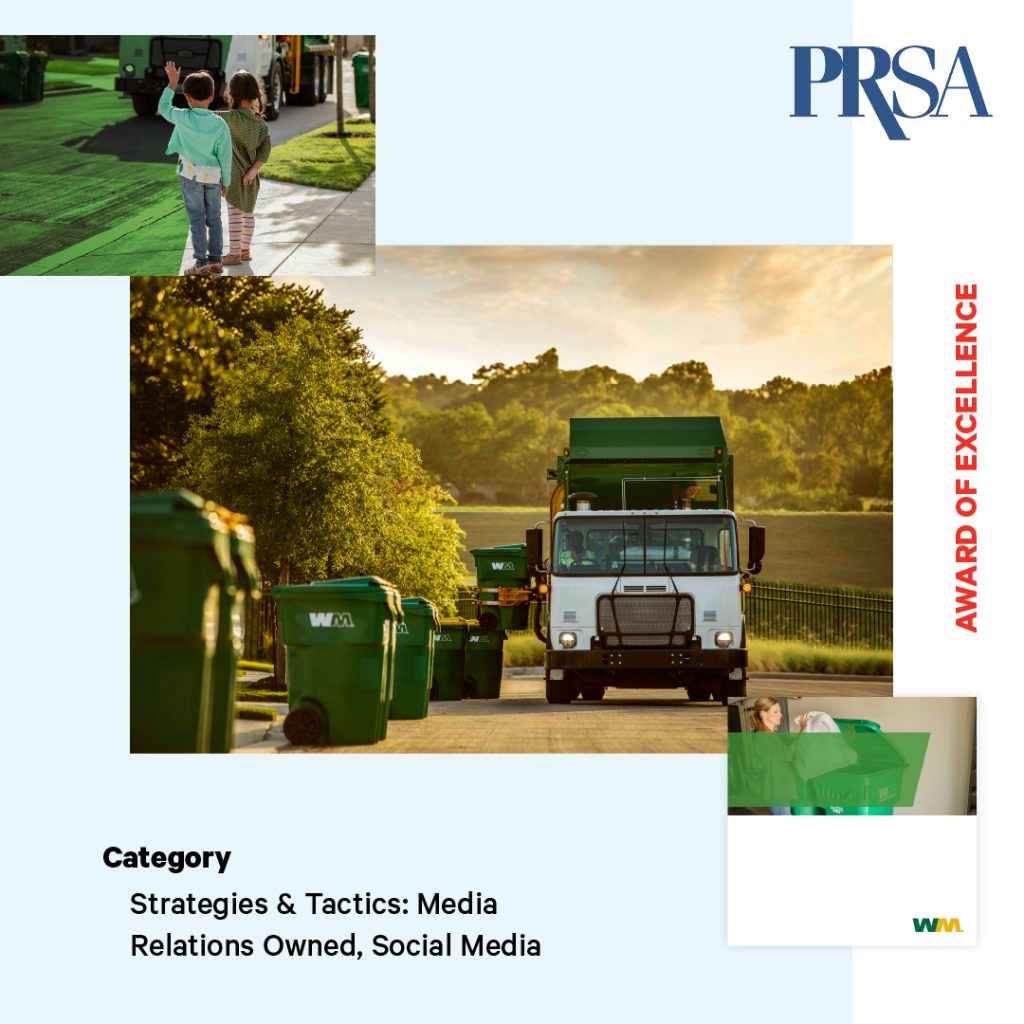 From the bottom of our hearts, we want to thank everyone— client and consumer— who supported these projects from infancy to implementation, who have taken a moment to look at our work and notice the tiny details that make these projects shine a little brighter. If you would like to gaze upon our works, click the links on each submission or visit our website's work page.
Related Posts