The Abbi Agency Celebrates Women Leaders During Women's History Month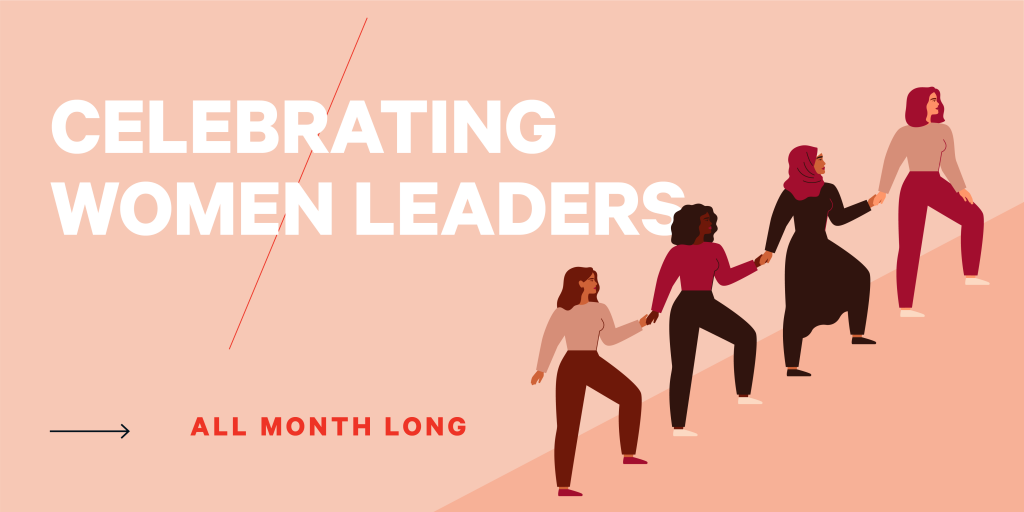 The month of March is Women's History Month, which is a time to remember, honor and celebrate the women who have taken incredible strides to pave the way for female leaders today.
At The Abbi Agency, we work with fearless female leaders on a daily basis. We asked some of those leaders what it's like to lead in the face of adversity, how they came into their leadership journey and what tips and tricks they have learned in becoming a bold leader.
These leaders have excelled in their career, grown their businesses, overcome challenges and serve as an inspiration for us all.
Voters first elected Neoma to the Reno City Council in 2012 and re-elected her to a second term in 2016. She represents an area of Northwest Reno that includes the Old Northwest, University of Nevada, Reno, Somersett and Verdi neighborhoods as well as parts of downtown Reno.
"Someone who leads by example makes a great leader. Be a leader of action and persistence. It's easy to put things off or lose steam toward your goal. Stay at it, be the voice, take action!"
Visit Carmel is a private, 501c6 nonprofit organization officially charged with and dedicated to promoting the City of Carmel-by-the-Sea as an overnight destination. Amy has led the team as Executive Director since 2016.
Some characteristics of a successful leader that Amy outlined include:
Know your strengths, but also know what you don't know.
Accept responsibility, but don't be overly apologetic.
Own it when you do well and take a compliment, but don't lead with your ego.
Always look for an opportunity to learn from a situation.
Foothill Partners is a street retail property developer/owner with projects including Reno Public Market and Oddie District. Nettie has more than 40 years of experience in creating and supporting Arts and Culture and cultural placemaking in Nevada. She was added to the City of Reno's Redevelopment Agency Advisory Board in 2012, as the city began to reinvent itself by growing its tech industry for economic diversification and its arts industry to stimulate tourism and local economic investment.
"I'm old enough to remember when barriers to women's leadership in many arenas were significant, almost impenetrable. I was very lucky to have smart, thoughtful, secure men and women around me to encourage me into leadership positions. The most significant barrier? Thinking you're not good enough. The second most significant barrier? Not preparing yourself. Learning, studying, listening, evaluating."
Dr. McCormack is Reno's first female board-certified plastic surgeon and is a member of the American Society for Aesthetic Plastic Surgery, the American Society of Plastic Surgeons. She also serves as a Fellow of the American College of Surgeons. The M Spa is one of the only medical spas in Northern Nevada with a Stanford-trained board-certified plastic surgeon serving as its Medical Director. She was the first practitioner to begin using CoolSculpting® for non-surgical fat reduction in Nevada and is currently a core-trained provider.
"As a leader, it is important to always think forward. Setbacks will happen, one does not always have control over that. What you can control is the fact that you can always work toward improvement and keep marching forward in a positive direction."
Shannon practices primarily in the areas of employment defense and commercial litigation at Fennemore. Licensed in both Nevada and California, she has more than a decade of experience litigating on behalf of management concerning claims of employment discrimination, wrongful termination, leaves of absence and other traditional employment and commercial litigation.
For Shannon, accessibility is a hallmark of a great leader.
"A good leader must be respected, and respect can be gained many different ways. I always tell my team to feel free to come in and offer their thoughts. If a problem arises, they know to come to me about it. A leader is only as good as their team. Any leader who doesn't recognize that they depend upon their team is a bad leader."
Kate Marshall was sworn in as Nevada's 35th Lieutenant Governor on January 7, 2019. Kate was elected Nevada's State Treasurer in 2006 and re-elected in 2010. As Treasurer, she eliminated no-bid contracts and off-the-book accounts and reduced spending, making government more efficient and identifying innovative methods to increase economic development for businesses in Nevada.
"We need to see more women in leadership roles – maybe that means asking more women, but I think it also means recognizing the value of family and providing more support for women to be able raise a family and still advance within their place of employment to leadership roles."
Kat earned her master's degree in social work from the University of California, Berkeley and has 18 years of experience in mental health treatment. Noticing a lack of mental health treatment options in Northern Nevada, she founded Thrive Wellness of Reno in 2016, the first interdisciplinary mental health treatment center in Northern Nevada.
"Statistically, we see the wage gap increase with women taking maternity leave and subsequently parenting. I am extremely invested as a female leader and as a mother in helping other women become successful who love their kids and love their careers."
Jana has been a longtime advocate for educational equity and has a passion for ensuring that every child has access to a quality education. In 2017, Jana became the Executive Director at Opportunity 180, a 501c3 nonprofit organization that works with the community to ensure every kid can access a great public school in their neighborhood that puts them on track to be college and career ready.
"Good leaders know what they're good at and what they're not good at. They don't try to be everything to everyone. They build a team that is well rounded with expertise that both compliment their skill set and fill gaps in areas they are not as experienced. A great team is what drives the success of a good leader."
Plumas Bank is a locally owned, full-service community bank serving Northern Nevada and northeastern California. As a relationship officer for the greater Reno/Sparks area, it's Teresa's goal to help small business clients achieve personal success.
Teresa's advice for being a better leader? Be comfortable in your own skin.
"Sometimes women can be too careful to be gentle, compassionate and not step on any toes. These are great qualities, but when it comes to leadership we need to take a more direct approach. Being direct can come when you are comfortable in your own skin. You know what's right and you know what you need to succeed, you just have to ask for it."
NINE dot ARTS partners with business clients to connect their brands to their audience through art curating and consulting services. As CEO and Co-Founder of NINE dot ARTS, Martha oversees business planning, company finances, marketing and sales, and team development.
One thing Martha sees as a barrier to female leadership is young women who are dismissive about their abilities and ambitions.
"The more women that are in leadership roles, the more young girls and women will start to see examples of what could be, and will feel more confident that it's an option for them. Be confident and clear about what you're capable of and what you would like to accomplish."
Shawna is the digital marketing manager at Exo Inc., a medical device start-up. She specializes in digital marketing, branding and communications with more than 15 years of experience. Throughout her career, Shawna has developed and launched more than 20 brands, hotels and restaurants. Previous to Exo, Shawna worked as the Marketing and Communications leader for The Ritz-Carlton, Lake Tahoe, managing all marketing and communication for the massive resort.
"I think there are still significant barriers for women to overcome and it is not the same for every woman. One issue that I can relate to is family planning. There is still a major assumption that families can distract from job performance and that women still bear the brunt of expectation in child rearing. I think as a country we have a long way to go to support mothers, and fathers as well, so that mothers do not continue to bear the full responsibility of child rearing."
A lifelong educator, Superintendent Ebert began her career as a math teacher, later working as chief technology officer and chief innovation and productivity officer in Clark County School District, and as Senior Deputy Commissioner for P-20 Education at New York State Education Department. Superintendent Ebert is the first woman of color to serve in this role and the first woman to serve in more than 20 years. She champions equity and accessibility, seeking to close opportunity gaps and narrow the digital divide.
Superintendent Ebert shared some of her major tips for future leaders:
Always be yourself
Never stop learning
Find what you love doing and follow that path
Whatever hardship or challenge you're wrestling with, there is a lesson in it. Find it.
Wherever life takes you, know that you belong and that you are a great leader
Donsuemor, Inc. is the premier provider and market leader of traditional French madeleines in America. Susan has more than two decades of leadership, management and operational experience in specialty food manufacturing. She joined Donsuemor in 1987 working side by side with the owners. Since assuming the head of the company in 1997, she has led it from a regional specialty producer to a nationwide company supplying blue chip coffee houses and supermarket retailers.
"Leadership is about helping others succeed. If you want to be a good leader, remember, it is not about you. It is about the employees and the customers you serve."
Leaders come in all forms, and strong leaders know how to lean on their team and lift those around them. We are fortunate to have so many strong female leaders at The Abbi Agency, both within the agency and with the amazing clients that we serve. We celebrate exceptional female leaders this month and every month. How will you celebrate women in business this month?
Related Posts