Joining IPREX, The Abbi Agency Surges on the Global Stage Once More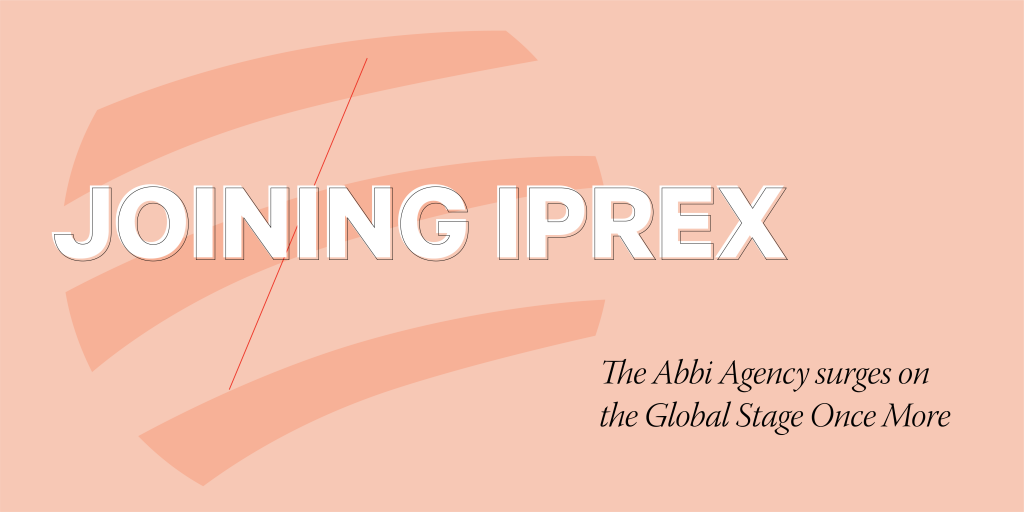 Once more, the team here at The Abbi Agency is taking our talents worldwide.
Hot on the heels of announcements about our company's growth and acquisition of London-based Made By Chance, we're happy to share we're now joining the global IPREX Network.
IPREX is a global platform that brings independent agencies around the world together to form multidisciplinary comms teams. In joining their ranks—with 1,250 staff and 96 offices worldwide—we're choosing to expand the footprint of our expertise through collaboration that drives real results for the diverse organizations and business verticals we serve.
Connie Anderson, our Vice President of Client Strategy, had this to say:
"The Abbi Agency is an elite firm well-known for our fierce, independent and true approach to marketing. I'm thrilled that we'll have the opportunity to step forward as representatives of the State of Nevada on the global stage.

"Joining IPREX opens up new possibilities for collaboration with agency partners from around the world and, more importantly, allows each of us to benefit from one another's unique perspectives and expertise. We look forward to working with our peers to unlock new opportunities for all of us, and to provide our clients with a new level of excellent service going forward."
Our firm has come a long way from its origins as a home-based public relations shop, expanding our services well beyond our original scope of media relations. We now provide web development, search engine optimization, research and strategic consulting, creative development, traditional and digital media buying and negotiation, content and social strategy—among many other tactics to move the needle.
Moreover, we've worked to innovate in the field. Over the years, we've provided our fellow practitioners with insights about destination and influencer marketing and contributed marketing thought leadership regularly to Forbes, Inc and Entrepreneur.
But our work is about more than marketing. We owe a debt of gratitude to the many communities and organizations who've worked with us to develop programs that drive positive change. Without those opportunities and our steadfast commitment to being fierce, independent and true in all that we do, much of our success would not be possible. We thank our colleagues and community for their trust and partnership, and look forward to what we'll accomplish in the exciting days ahead. To learn more about our work, our partners, culture, and so much more, we invite you to subscribe to our newsletter—and our podcast, "The Status Of". We share tactical tips, strategic insights, and even the occasional recipe. You won't regret it.
Related Posts