2020: The Year of Good Deeds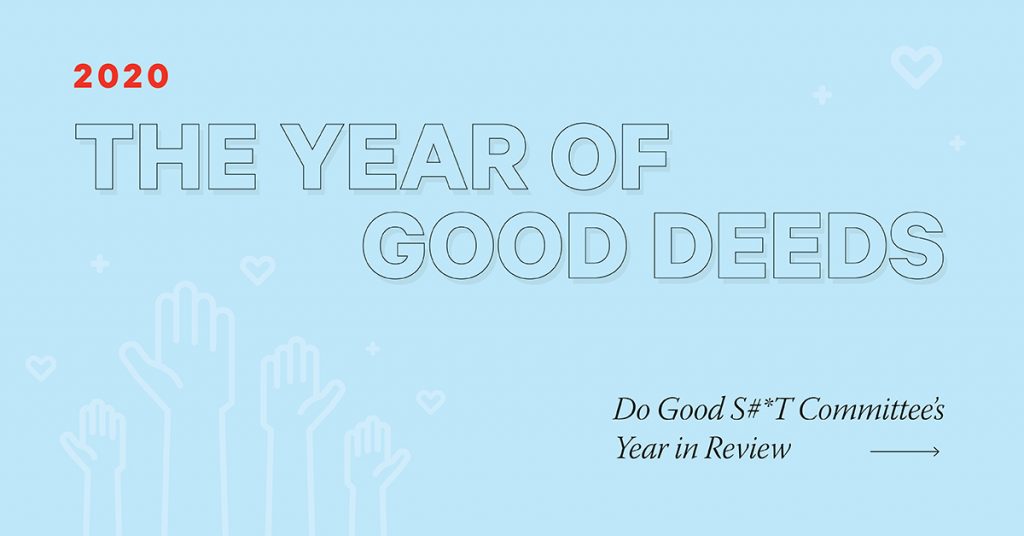 Though it has been said many, many times before, it bears repeating; 2020 was a challenging year for all of us. It was a year in which it felt like we were more separate and divided than ever. Which is why it became so important for us to uplift and support those within our own communities, and make even the tiniest bit of difference wherever we could.
Last year was the second year of the pro-bono committee at The Abbi Agency, also known as the Do Good S#*t Committee (because, well, we like to do good stuff when we get the chance!). And it seemed that last year there were more opportunities than ever for us to lend a helping hand to the people and organizations who needed it the most. So while we're all glad to be rid of 2020 once and for all, let's keep that generous spirit as 2021 is already under way.
If you or your organization are in need of pro-bono services from The Abbi Agency, fill out the application form here.
Delivering with Dignity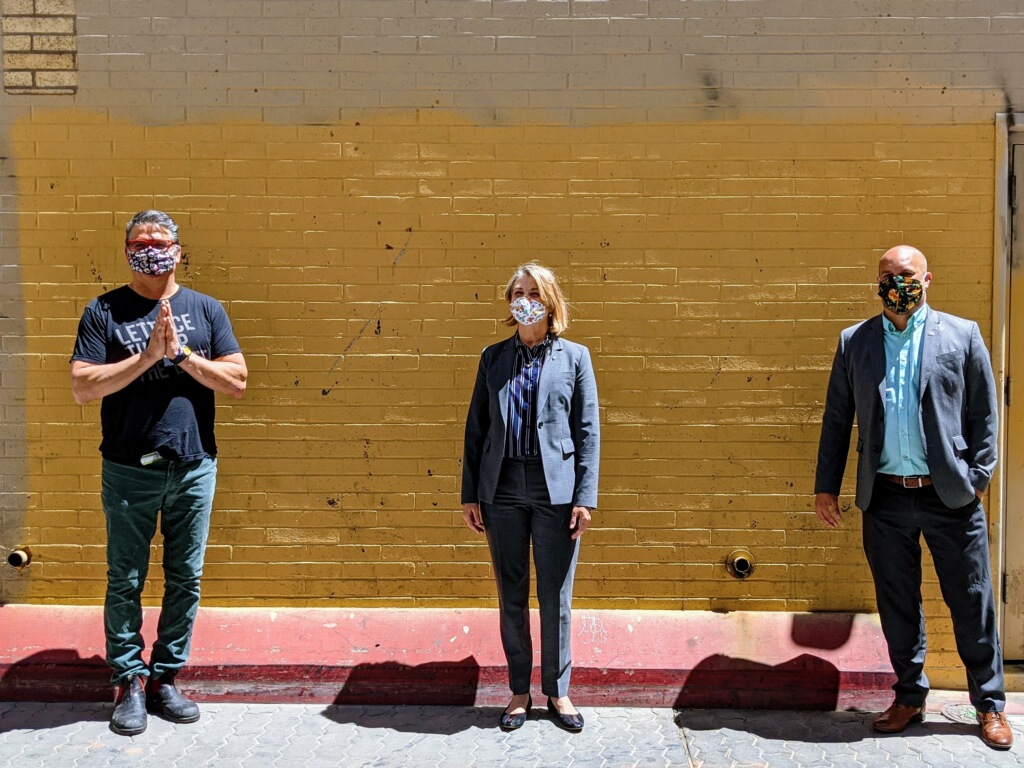 Perhaps our biggest pro-bono commitment this past year was helping launch the Delivering with Dignity initiative in Reno during the early months of the COVID-19 pandemic. Delivering with Dignity brings fresh, prepared meals to those most at risk of COVID-19, such as children, the elderly, and those with health problems. The Abbi Agency was an early supporter of Delivering with Dignity, assisting with spreading the word about this wonderful initiative through public relations, social media, and weekly newsletters. At a time when it is most crucial to help the most vulnerable in our community, Delivering with Dignity brought local flavor and smiles all throughout Reno.
Nevada Independent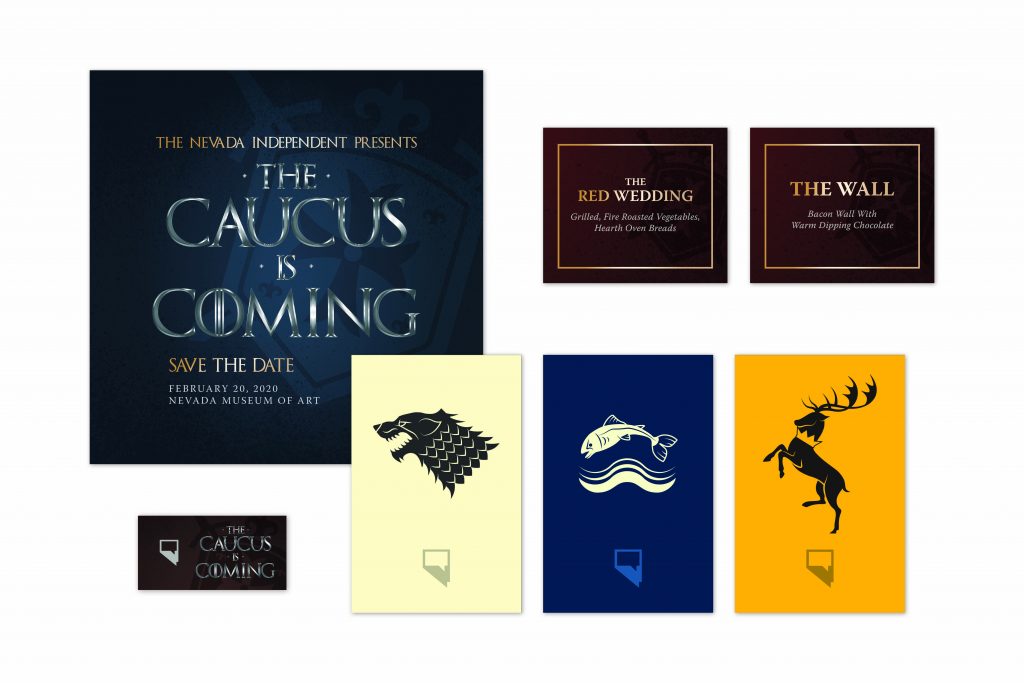 Prior to the start of the pandemic, The Abbi Agency helped raise money for the Nevada Independent, a nonpartisan, nonprofit news and opinion website focused on ethical, unbiased and transparent journalism, through a fundraiser in the style of Game of Thrones! The Caucus is Coming supported independent journalism in Nevada, housed in the beautiful Nevada Museum of Art, with The Abbi Agency heavily promoting the event through press releases and graphic design. While we didn't know at the time that this would be one of the last times we could all celebrate together in the same room, it was at least for a worthy cause.
Washoe County School District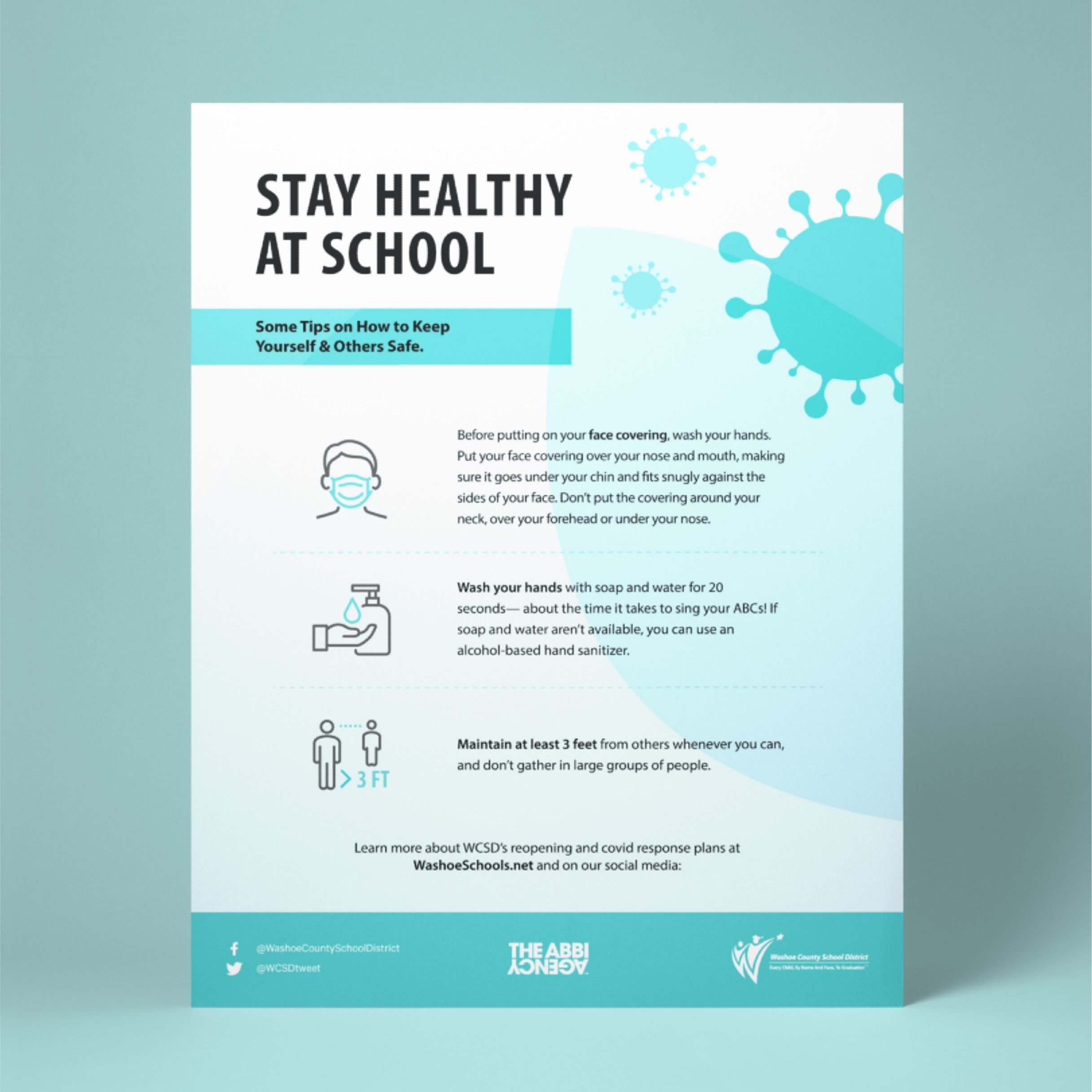 As students, teachers, and faculty all prepared to head back to school, The Abbi Agency partnered with the Washoe County School District to create informational and kid-friendly posters reminding students to practice proper safety guidelines. Accurate information on how to prevent the spread of COVID-19, especially within our schools, is crucial and we were glad to help keep our children, and our hard working educators, safe.
Northern Nevada Pride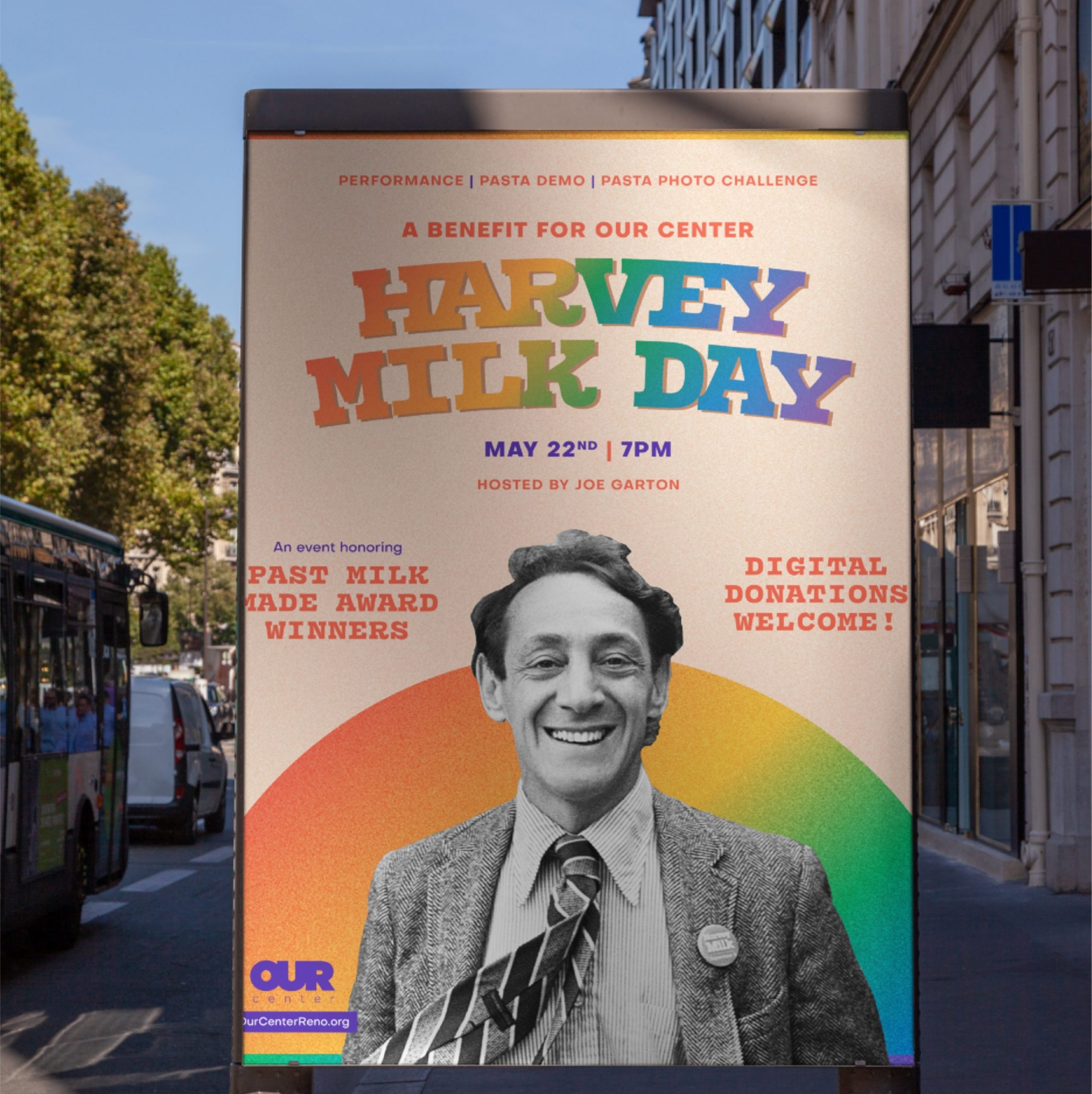 As has become tradition at The Abbi Agency, we were proud (no pun intended) to support Northern Nevada Pride in their first ever virtual event. While we always love to join the parade and show our support for the Northern Nevada LGBTQ+ community, this provided an interesting challenge for us in promoting a virtual event. The Abbi Agency lent our support through the design and promotion of the annual Harvey Milk Awards, as well as producing an informational video on the history of LGBTQ+ rights in the US.
Spread the Word Nevada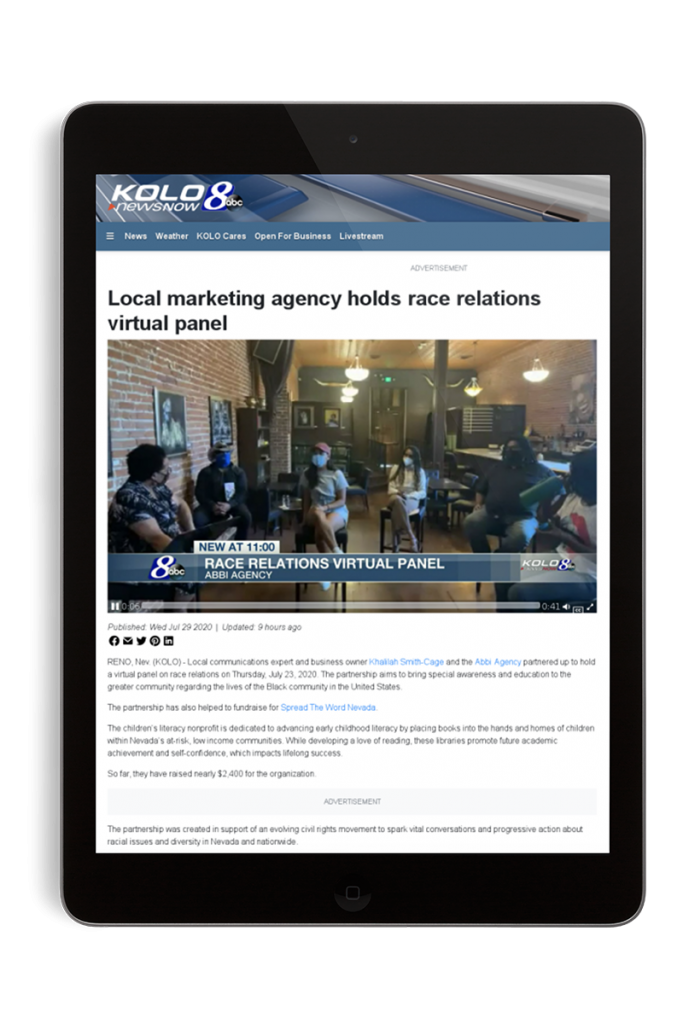 The Abbi Agency stood in solidarity with black protestors in the wake of the death of George Floyd, and sought ways to meet the moment and address racial inequality in our own community. We partnered with Spread the Word Nevada to help provide diverse, multicultural books to children in Nevada. The Abbi Agency also hosted a virtual panel with black leaders in Nevada discussing the issues facing the black community today and how diverse literacy in children can help remedy some of these issues.
NCET (Nevada's Center for Entrepreneurship and Technology)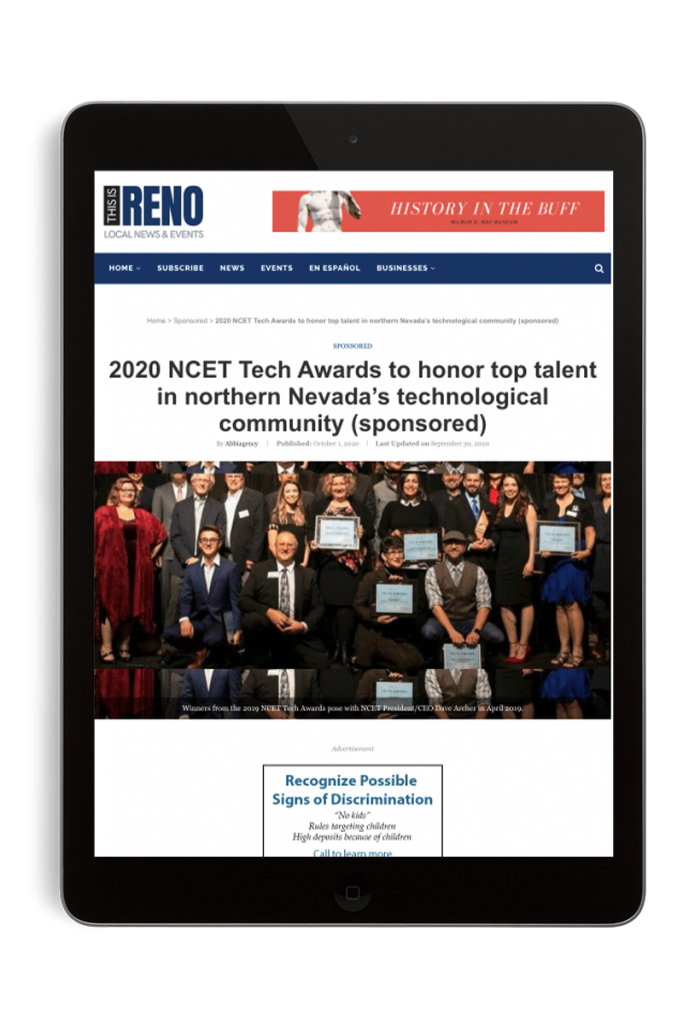 The Abbi Agency has been a proud partner of NCET, Northern Nevada's largest educational and networking organization which helps people explore business and technology, for years. The Abbi Agency continually pitched monthly and semi-monthly press releases detailing NCET Board of Directors who were elected and re-elected to the board, as well as coordinating media relations surrounding the hybrid NCET Tech Awards in October 2020, securing radio interviews and 5 media placements. The NCET Tech Awards, held virtually this year, awarded our very own Caroline Sexton with the Tech Advocate – Creative Services award!
Supporting our Local Small Businesses and Nonprofits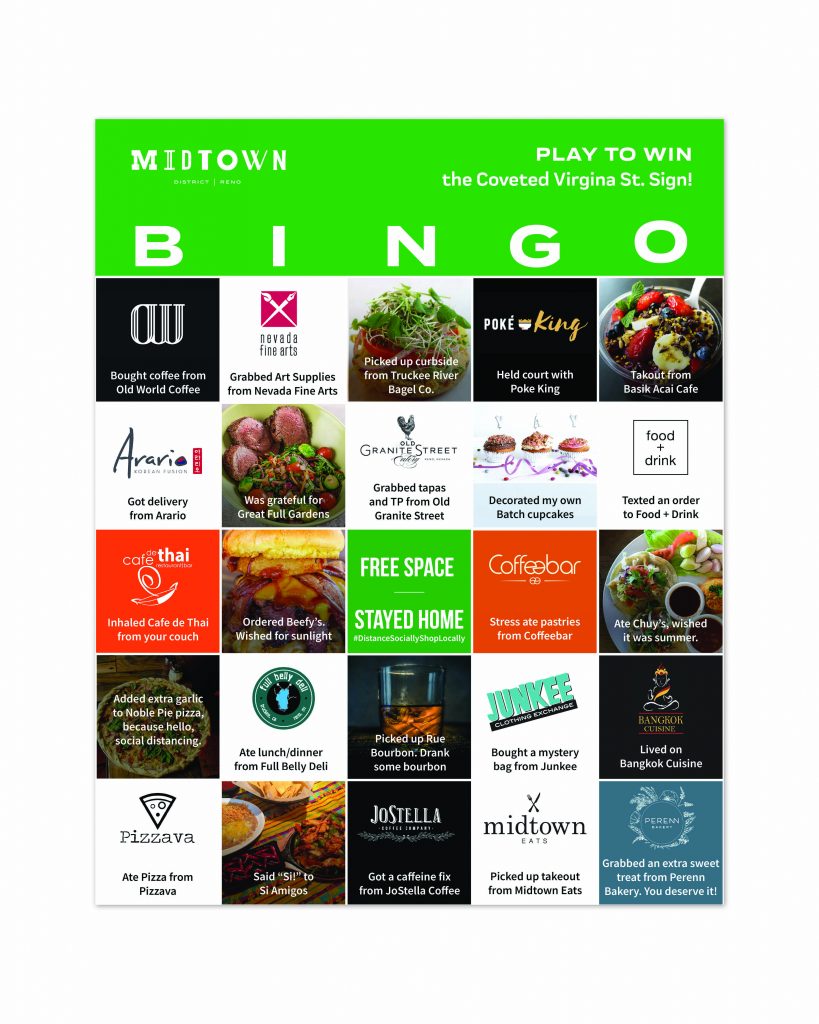 One of the things that makes Reno so special is the unique and vibrant local businesses that make our home feel like home. So when COVID-19 threatened some of our favorite local spots, we were prepared to give these businesses and nonprofit organizations the love and support that they deserved. From feeding hungry teens with fried chicken at The Eddy House, to creating local gift guides just in time for the holidays, The Abbi Agency sought to be a good neighbor to our Reno community by continuing to drive business and attention to the small businesses that help The Biggest Little City thrive.
Related Posts