Tapping a New Economic Powerhouse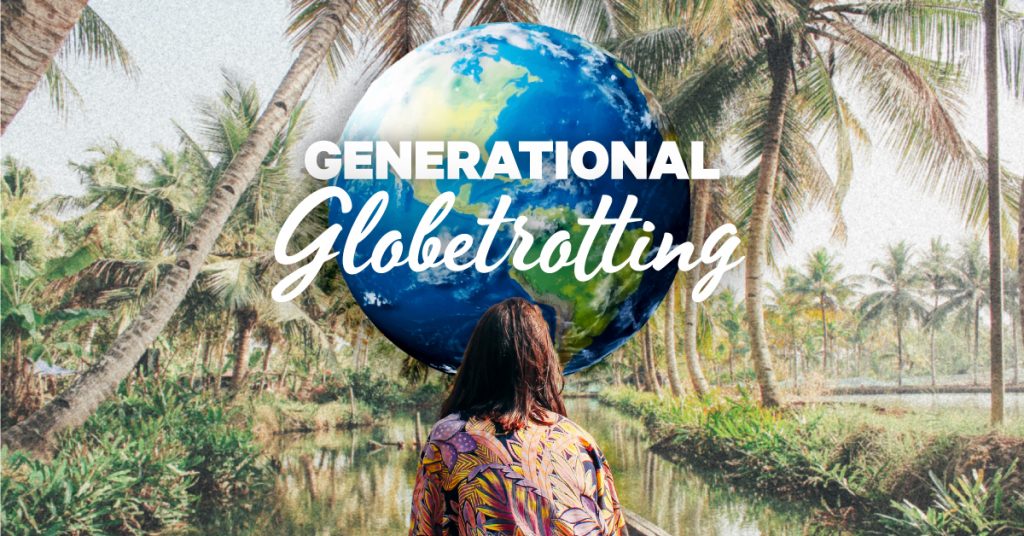 Luxury-Oriented Millennial Travelers
After years in which the Millennial Generation has alternately been the object of bemused head-shaking by older generations or found itself blamed for the demise of beloved retail chains, consumers born between 1981 and 1996 now find themselves in a new role:
They're an economic powerhouse driving the growth of luxury travel.
As the post-pandemic travel sector continues to rebound quickly, Millennial consumers are playing a key role. Spending on luxury travel by Millennials is projected to grow an 11.9 percent compound annual clip through 2027, the fastest pace of any age group.
Even when COVID-19 restrictions were just beginning to ebb this spring, a survey by Accenture and Tripadvisor found :
• About 37 percent of high-income Millennials plan a luxury vacation — one costing $5,000 or more — this year. That's the highest percentage of any demographic group.
• About a third of high-income Millennials plan to increase their travel spending this year. That far exceeds the plans of Boomers, Gen X or other cohorts.
• Millennials boosted their savings during the pandemic more than older demographic groups, and now high-income Millennials say they want to spend those savings on travel.
One indication of the importance that travel plays in Millennials' lives this year comes from the digital consumer intelligence firm Brandwatch. The firm, which monitors themes on social media, says Millennials this spring were using the terms "summer vacation" and "summer holidays" even more than they were talking about vaccine-makers Pfizer and Moderna.
Beyond the obvious boost that Millennials can bring to the hard-hit luxury travel sector during the next 18 months, forward-thinking destinations and resort properties look to create long-lasting relationships with a generation that will be on center stage for years to come.
Fortunately, effective marketing initiatives don't need to start from scratch. Rather, they involve careful mixing and matching of elements that we know about older generations of luxury travelers with the knowledge that we've gained in the past decade about Millennials' view of the world.
And, at the most basic, the desires of Millennial elite travelers aren't that different from previous generations. They want travel experiences that are personal and exclusive. Like older luxury travelers, they value experiences rather than material goods — but the trend is more pronounced among Millennials.
An even more pronounced difference is the importance that Millennial travelers place on authentic experiences that are relevant to them. Better yet in the eyes of Millennial luxury travelers are authentic experiences that tap into other desires.
For instance, a resort that creates a personally guided hike into the Sierra wilderness above Lake Tahoe will deliver an authentic experience for Millennial travelers while meeting their expectations for a vigorous, wellness-oriented experience.
A survey by American Express finds 60 percent of luxury travelers are giving greater importance to outdoor experiences these days. Clearly, that trend gains more power when it's combined with the existing fitness-oriented predilections of Millennials.
The desire for authenticity plays out as well among the 46 percent of Millennials who consider themselves foodies. Elite Millennials travelers seek out the best regional cuisine, to be sure, but they are equally drawn by the opportunity to learn from a local chef how to create superlative dishes themselves.
But Millennials seeking luxury travel experience differ from their older peers in some substantial ways.
Most noteworthy, even the Millennials who have the financial resources to undertake luxury travel still are living stressful lives. They are mid-career with growing responsibilities at work. They often have children, and they may be keeping a close eye on aging parents as well. And even though they are doing well financially, their generation weathered major downturns in 2008 and 2020 that left lingering worries.
That means that relaxation is a priority for Millennial travelers, even as they plan to relax in active, engaged pursuits.
Then, too, compared with older luxury travelers, Millennials are more responsive to marketing that emphasizes environmental sustainability. Earlier this year, for example, the luxury hotel group Mandarin Oriental launched a campaign across multiple platforms that focused on its efforts in sustainability. The campaign, "Naturally Better," spotlighted initiatives such as the elimination of single-use plastic and the reduction of water use.
While members of the Millennial generation weren't born into a digital world — that's a distinction for their younger siblings —Brandwatch notes that Millennials combine an easy familiarity with the digital world with a deep appreciation of authentic in-person experiences.
That means that luxury properties need to place priority on seamless technology integrations such as digital check-in. Audrey Hendley, president of American Express Travel, has written that expectations include contactless check-in that allows guests to go directly to their rooms or the ability to submit concierge requests through mobile apps.
At the same time, the generation's ease with technology demands a robust social media presence, even from luxury properties whose traditional 55-plus audience may be less engaged with social platforms.
Transitions of any kind pose challenges for travel marketers, and the transition to a Millennial-focused market undoubtedly will see false starts, trials and errors before marketing teams develop a winning playbook.
But given the strong market presence of luxury-oriented Millennial travelers, and the segment's likely growth over the next decade, successful resort marketing must make this generation its newest priority.
Related Posts